Christopher Staley Fall Master Series Workshop
Event Navigation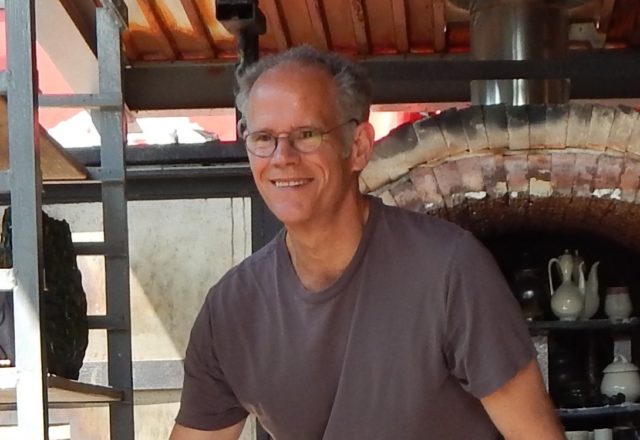 One-day Workshop: "Art and Life: Where they Intersect"
How does making art generate new ideas? During this one-day workshop
Chris Staley will share a myriad of techniques he uses while making pots.
In the spirit of open interaction, he will also share insights on different ways we can approach the creative process.
How do we learn to notice what we notice?
How can questions become the answers?
Can we teach ourselves to be more creative?
How do we embrace the notion of chance?
These questions and more will be addressed during this one-day workshop. Chris will also give a slide talk titled "Art and Life: Where they Intersect."
Christopher Staley is an artist based out of Pennsylvania. He has been a Professor of Ceramic Art at Penn State University since 1990. He received his MFA from Alfred University and his BFA from Wittenberg University. Staley has shown his work across the United States, including at Museum of Contemporary Crafts (Portland, OR; 2013) Santa Fe Clay Gallery (Santa Fe, NM; 2009), and Garth Clark Gallery (New York, NY; 2000). He has been artist in residence at Ceramic Art Museum (Fuping, China; 2007), EKWC (The Netherlands, 2005), and the Archie Bray Foundation (Helena, MT; 2019, 2004, 1998-99). Staley has previously served as President of the National Council on Education of the Ceramic Arts (2016), on the Board of Directors for Haystack School of Crafts (Deer Isle, ME; 2005-14), and on the Advisory Board for Watershed Center for the Ceramic Arts (Edgecomb, ME; 1991-94).
This one-day demo-only workshop will meet on Saturday, September 28, 2019 from 10:00 a.m. to 4:00 p.m.
Students registered for Fall 2019 term qualify for a discounted price of $95. You must register in person to receive discount.
Related Events