Josh DeWeese
Event Navigation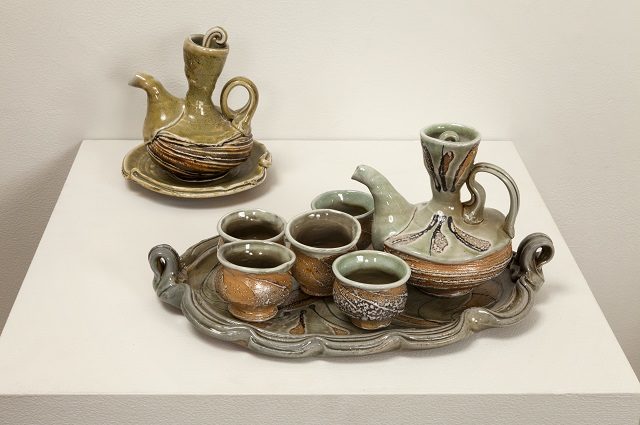 Josh DeWeese
January 17 – February 15, 2013
The Jane Hartsook Gallery is pleased to present Josh DeWeese.
"I am drawn to the beauty and mystery of high temperature ceramics and the element of chance that occurs in atmospheric firings. Wood firing and salt/soda firing are processes where extreme surfaces can be achieved, in the subtle qualities of raw clays and the vibrant depths of a running glaze." -DeWeese
Josh DeWeese is an artist and educator. He is an Assistant Professor at Montana State University in Bozeman, where he and his wife, Rosalie Wynkoop, live. DeWeese served as Resident Director of the Archie Bray in Helena, Montana from 1992-2006. He holds an MFA from the New York State College of Ceramics at Alfred, and a BFA from the Kansas City Art Institute. He has exhibited and taught workshops internationally and his work is included in numerous public and private collections.
Related Events