Mozart for Munchkins Little Jazz Cats
Event Navigation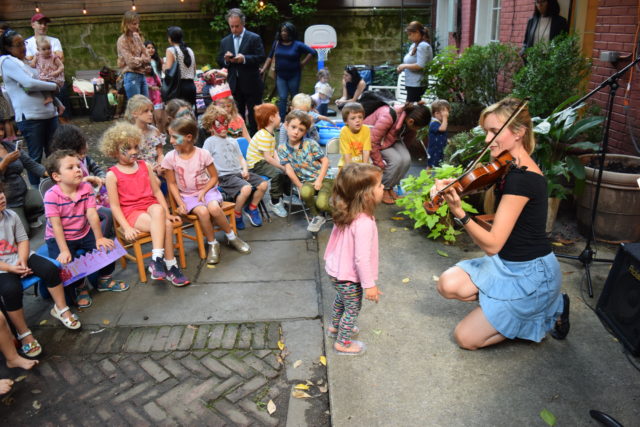 When was the last time you and your kiddos caught a late-night jazz set?! Since we know that might not be easy to do, meet "Little Jazz Cats", our special jazz set curated for little ones and their grown-ups! You could "Take the A Train" but we'd recommend checking Google Maps first… The jitterbug will take you over and you'll boogie woogie like all the cool cats. This concert is for lovers of jazzy keys, a stand-up bass, and bubbles!
MfM creates an interactive and engaging atmosphere in which families can experience and enjoy music! Children of all ages are welcome to roll, crawl, squeal, and dance to their hearts' content, while parents, grandparents, and caregivers can sit back and unwind. While the setting is informal, the programming remains first rate; from Bach to Bernstein, Beethoven to Barber, Mozart for Munchkins features outstanding works performed by exceptional musicians—an unforgettable experience for the whole family!
Each interactive performance is followed by an "instrument petting zoo" where everyone is welcome to try the instruments and meet the performers!
Kids under 12 are free!