Sound it Out: Harvey Valdes
Event Navigation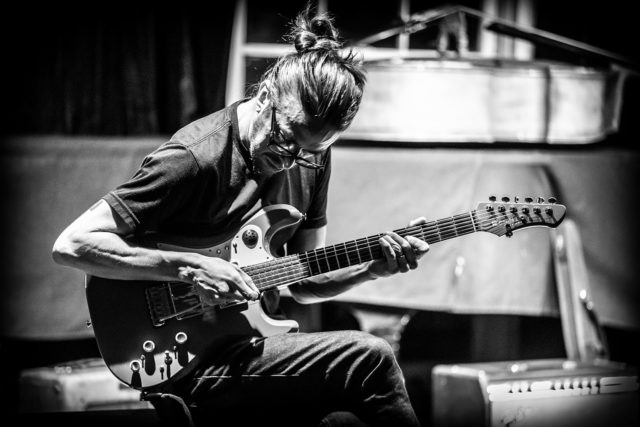 Guitarist Harvey Valdes — one of the breakout players in Sound It Out's "Monk on Guitars 2" extravaganza this past June — continues the month's guitar-centric theme by celebrating the release of his absorbing new album, Solitude Intones Its Echo, with a solo performance.
All About Jazz has called Harvey's music-making "cosmic," while the Free Jazz Collective described his first solo album, Roundabout, as "sublimely beautiful."
This show is a Destiny Records double-bill, starting at 7:30pm, with the duo of guitarists Charlie Rauh & Cameron Mizell opening the night with tunes from their new album on the label, the lovely, Americana-laced What We Have in Common.
Tickets are $15 ($12 for students/seniors) at the door.