Sound it Out: Nick Millevoi's Desertion Trio
Event Navigation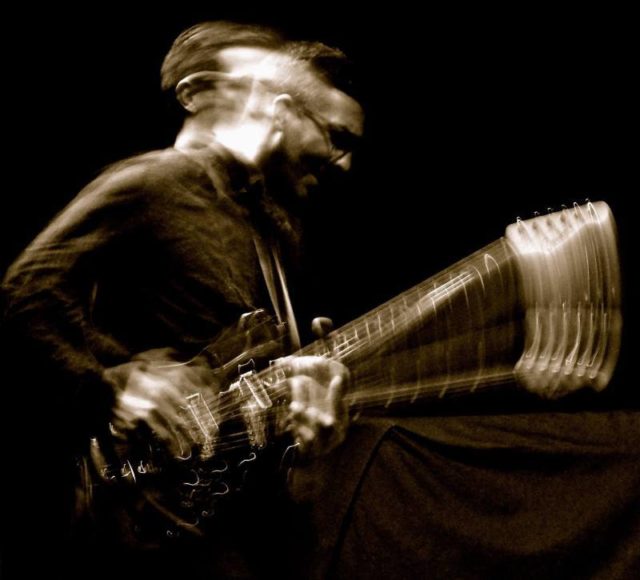 Guitarist Nick Millevoi's Desertion Trio, with bassist Johnny DeBlase & drummer Kevin Shea, returns to rock Greenwich House. The band will be playing tunes from its latest thrill-ride of an album, Twilight Time, a collection of vintage covers.
NPR has described Nick's guitar in full flight as "like a rocket darting skyward between clouds," while JazzTimes described Twilight Time as "a neon-lit, shape-shifting adventure that gives an avant-garde edge to timeless classics." Rolling Stone picked the album's title track – an otherworldly, reverb-drenched rendition of a vintage Platters number – as one of its "Songs You Need to Know," calling it "an explosive take on a dreamy pop chestnut."
This season-opening show is a double-bill, starting at 7:30pm, with fiery guitarist Ava Mendoza making her Sound It Out debut by opening the show solo. Knocked out by her solo playing, Wilco guitar hero Nels Cline mused: "What obscure, overlooked master playing in some slashing, raw-yet-virtuosic manner is this?"
Tickets are $15 ($12 for students/seniors) at the door, with a free wine after-party to ring in the new season.