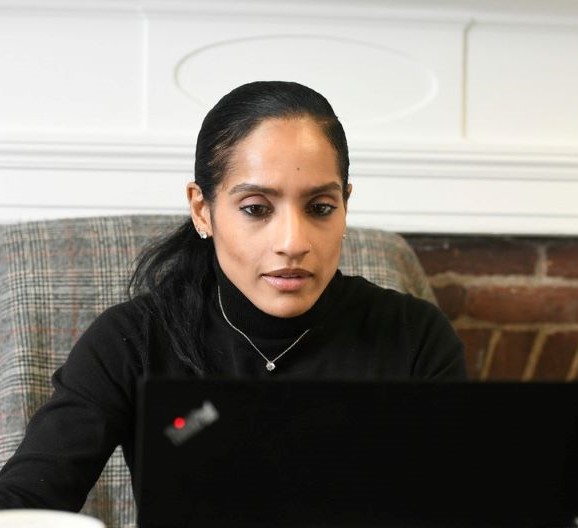 What inspired you to become a psychiatric social worker?
My personal and familial experience with trauma and mental health illness actually motivated me to become a professional clinician. I have worked through and processed the effects of past trauma effectively with the help of a therapist of my own.
Do you work primarily with children, teens or adults?
My specialties include working with children, adolescents and adults presenting with anxiety, depression, trauma/ PTSD (emotional, physical, psychological, and sexual).  I work with  survivors of domestic and gender based violence as well as sex trafficking.
How has being a social worker affected you personally?
Working with traumatized individuals can increase the stress on the clinician, leaving us vulnerable to compassion fatigue and burn out. I have learned that self-care is crucial not only to my clients but also to myself. I learned to make myself a priority and applying the same coping skills I encouraged my clients to practice.
What advice they have for people reluctant to seek mental health help?
Finding the right support can be difficult and scary. Often our friends and family members do not or cannot understand. Seeking help and working with a therapist in order to find support and guidance through life's struggles is a brave endeavor. Learning the skills and finding the courage to repair wounds is crucial to our emotional well-being. You are NOT alone!
What is one thing people should know about GH?
The GH team provides high quality clinical care for behavioral health clients.
How have your bilingual (cultural) skills benefitted your patients?
As a Latina clinician, I aim to understand clients' cultural background, including their values, race, religious and spiritual beliefs. I allow space for clients to discuss their cultural experiences, the intersections of identities and how systemic marginalization affects their mental health. Language is crucial in treatment. Being able to express themselves in their native language allows clients to experience therapy in a more profound and meaningful way, and allows me to understanding their emotions and experiences.