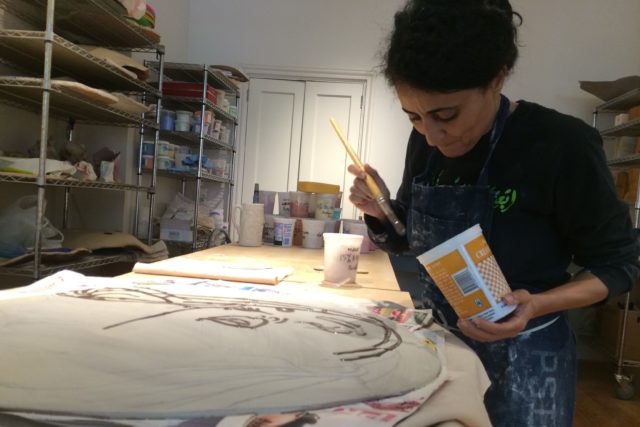 We are pleased to offer the Greenwich House Pottery Residency Program, which is designed to support artists' projects and to increase awareness around the importance of creative engagement with ceramics.
The program has existed since at least the early 1960s when Jane Hartsook invited Peter Voulkos to teach and work in the Pottery, but was relaunched in its current iteration September 2015, when Ghada Amer was invited to be a long-term resident in our studios. In its current form, the Residency and Fellowship Program is an opportunity for experienced ceramic artists to have the time and resources to experiment and create a new body of work, and for artists adept in other media to have the space and support to learn how to work creatively with clay.
Interested in Applying to be a Resident Artist?
Applications must be submitted via SlideRoom. Please read through and follow the application guidelines listed here.
The deadline to apply for a 2024 residency is September 15, 2023.