As Recovery Month Approaches, Treatment for Addiction Improves in New York City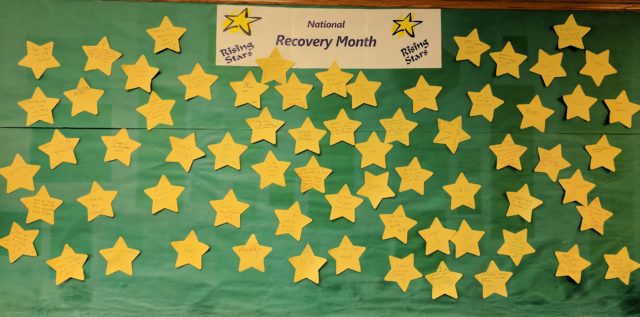 August 22, 2019
In 2017, an estimated 20.7 million people aged 12 or older needed substance abuse treatment, but only 4 million of those people received any treatment. In the face of such a dramatic opioid abuse epidemic, government organizations and nonprofit organizations are working together to provide more effective treatment and increase access. In the past, the behavioral health community was hesitant to focus on opioid addiction treatment centered on medication; but as studies have shown, medication is the most effective form of treatment both in terms of breaking addiction and reducing relapse and overdoses. While Methadone is the most widely used medication, interest is on the rise for  Buprenorphine treatment as it has demonstrated great success rates for staying sober.
Greenwich House, one of the first community based organizations to open a Methadone clinic in New York in 1970, is now joining only ten other treatment clinics in the city in providing Buprenorphine in addition to Methadone. Buprenorphine, also known as Suboxone, works similarly to Methadone by suppressing cravings and reducing withdrawal symptoms. It can have less side effects and better reactions for different people, making it a more effective and more comfortable treatment program. By offering different options, a wider population can be helped. Currently, the Methadone Maintenance Treatment Program (MMTP) at Greenwich House provides life-saving treatment to over 750 patients, and that number is expected to grow with this change.
It is especially important for a community-based nonprofit clinic like MMTP to accommodate patients that are more suited for Buprenorphine. Many private individual health practitioners have the ability to prescribe Buprenorphine, but that access is only available to those with insurance or high levels of income. "Those environments don't typically offer extensive counseling or other support services which are crucial for addressing the root of addition." explains Dr. Sara Lorenz Taki, Medical Director at MMTP.  Creating a full support system is a priority for Dr. Taki's team at MMTP. This grassroots community offers a safe environment that is friendly and welcoming and helps put lives back together. "Some people we see come to Greenwich House to avoid a more clinical setting because they have a fear or distrust of places like hospitals due to past negative experiences," said Dr. Taki. "If they find a place where they feel comfortable and see we're truly on their side, they're more likely to stick to treatment and have long-lasting success."
Adding Buprenorphine to MMTP's services aligns with Recovery Month in September, the annual event organized by the United States Substance Abuse and Mental Health Services Administration (SAMHSA) to increase awareness of mental and substance abuse disorders, and to celebrate people in recovery. The theme for the 30th Annual Recovery Month is "Together We Are Stronger," a fitting message for community-based treatment like what can be found at Greenwich House.  If you know someone in need of treatment, contact the Methadone Maintenance Treatment Program here or the Chemical Dependency Program here.