Get to Know Darren Bloch, Greenwich House's New CEO
January 16, 2020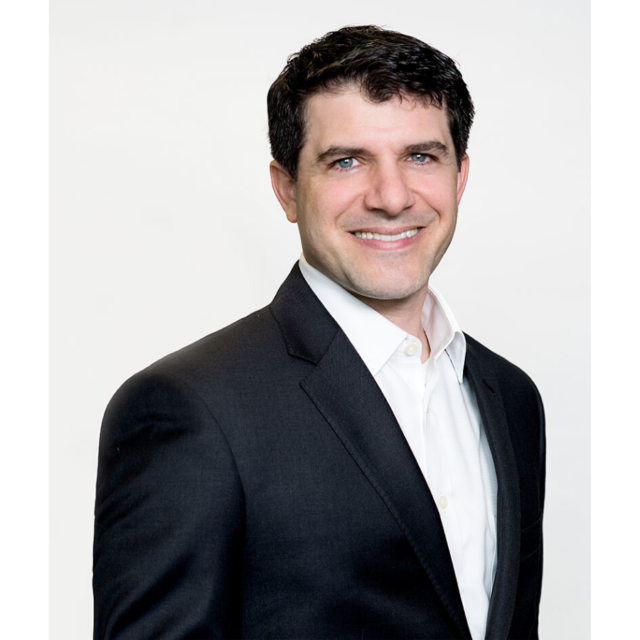 Following Roy Leavitt's retirement after twenty years as Executive Director, Darren Bloch joined Greenwich House as Chief Executive Officer on January 2nd, 2020. Most recently, Mr. Bloch was Senior Advisor to Mayor Bill de Blasio & Director of the Mayor's Office of Strategic Partnerships, and previously led organizations and teams in government, non-profits, media and the corporate sector.  Get to know Greenwich House's new leader and his vision for how our organization can best meet the current and evolving needs of the community:
What drew you to joining Greenwich House?
Bloch: "Two special elements really stood out to me about Greenwich House. One was the legacy of important and valuable social service and community-based work that's spanned over 100 years. There's something very compelling about an organization that's maintained that commitment to social service over that long of a period of time. The second thing is that the organization has evolved to offer such a wide range of high-quality services for youth development and arts and culture alongside really critical social services. I'm not sure I've seen another organization in this city that so interestingly and elegantly balances those two approaches to service and programs"
What are you excited to bring to Greenwich House from your past experience throughout your career?
"I'm a big proponent of the idea that if you want to go fast, go alone and if you want to go far, go with others, and so that value and search for partnership, in its many different forms, has been a cornerstone of my approach to work and to life, and I'm looking forward to bringing that ethos and approach to Greenwich House. I think I've also been an entrepreneurial and strategic thinker in the work that I've pursued in the past and I hope to bring that lens to the services and programs across Greenwich House."
What are some causes that you're passionate about that align with Greenwich House's mission?
"I have a lot of passion for taking a community-based and collective-impact approach to problem-solving, and so when I look at the special services and programs that Greenwich House provides I want to explore how we as an organization can work collectively with others towards fighting against some really stubborn social challenges.  I'm also passionate about exploring how we can connect further with our neighborhoods to better align our range of family and client services with their needs, and capture some of that local energy, enthusiasm and civic goodwill to work in support of our programs.
Looking more specifically at the work we do, I'm deeply passionate about behavioral health and wellness – for youth and adults. One in five New Yorkers is living with and navigating some kind of mental health challenge, and that's universal across both underserved and well-served communities. That also means that the need is ubiquitous. So along with the programs we already have that focus on mental and behavioral health, I'd like to see how we can bring that focus and approach into all of our programs and services.
I've also been long interested in supports we can build for youth, in terms of personal development, career development, life skill development, supporting family cohesion and enabling positive trajectories for individuals and families. I'd like to build on our programs that touch on these causes. And with several amazing arts-oriented spaces and programs, I'm also passionate about how the arts can be both a powerful component to building community as well as a powerful tool for supporting an individuals' personal and emotional growth."
What are some of your favorite ways to spend your time outside of work?
"I spend a lot of time with my two daughters, who are 8 and 10, and trying to make them laugh. During the winter we make time to ski as a family and I coach their ski racing team. During the spring and summer I'll coach their softball teams. Beyond that I like puzzles, and continuing a 20-year love-hate relationship with my guitar and trying to contort my hand into a C chord."
Would you like to go on record with your baseball team of choice?
"Oh yeah, the Mets. I'm a lifelong New Yorker and lifelong Mets fan."
What are you looking forward to in 2020?
"I'm really looking forward to meeting with, connecting with and engaging the West Village and Greenwich House communities. I'm excited to understand how the efforts, passion, skills and experience of the teams across our organization can continue to serve the needs of the city, and how we can continue to grow and expand our good work in this special community."
If you have your own questions for Darren Bloch, you can reach him at dbloch@greenwichhouse.org