Protecting Yourself From Scammers During the COVID-19 Outbreak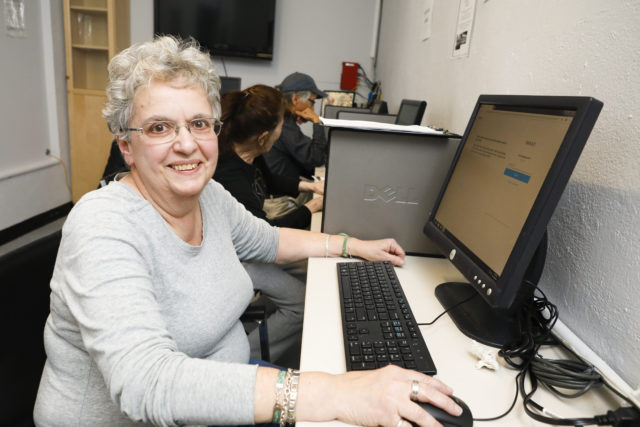 The majority of people come together in times of crisis but there are those who see an opportunity in the COVID-19 pandemic to capitalize on the most vulnerable in our community, our seniors. Scammers are taking advantage of fear of the disease and hope of a treatment or vaccine by contacting the elderly via phone or email to make fraudulent offers of things like medications or tests to combat the coronavirus. Here are a few red flags that can identify a fraudulent caller, emailer or visitor:
1. They ask for personal information like your social security number, bank card number or Medicare number.
Never give out this personal information over the phone. Scammers may impersonate health officials from the Centers for Disease Control (CDC) or the World Health Organization (WHO) to try to get information from their victims that they can then use for identity fraud. If you pick up a call from an unknown number, it's best to simply hang up if they claim to be calling from a government organization or start a sales pitch.
2. They claim to be emailing you from the CDC or WHO and want you to click a link in an email.
It's very unlikely anyone will be receiving a genuine unprompted personal email directly from the CDC or WHO. Instead, emails or text messages from scammers may include links to fake CDC websites which will then leave you exposed to computer viruses or hackers accessing your personal information. To check if an email is a scam, DO NOT CLICK THE LINK in a body of an email. Instead, copy and paste the link into your browser. If you get an error message saying "this page cannot be found" the email is from a scammer and you should flag it as spam in your email.
Also keep a look out for a generic greeting ("Hello Sir/Madam"), language that creates a sense of urgency ("You need to do this in the next 24 hours or else"), and sender emails that have slight misspellings or are from a ".com" address rather than a ".org". The FTC has more information on how to spot a phishing email here.
3. They ask you to verify your email and password or other sensitive information.
Genuine communications would not ask you to verify information about yourself if they've contacted you first. This is especially a concern relating to economic stimulus checks from the government; you will not need to give out sensitive information over the phone or email in order to receive these checks.
4. They're trying to sell you something or claim they can help get you money. 
There are currently no cures or vaccines for COVID-19 and any communications that mentions them is a scam. COVID-19 testing kits are also not available for purchase individually; they are only provided by doctors and nurses. Also be wary if they mention government bailout options, charity contributions or airline carrier refunds.
5. They show up at your door and try to come inside. 
If someone knocks on your door, always ask who is there and what organization they're with before opening the door. If they say they are from the CDC and want to test you for the coronavirus, do not open the door and call 911. They may be dressed in lab coats and masks, but a statement issued from the Center for Disease Control and Prevention assured everyone that they are not going door to door offering free testing.
Similarly, any visitors who reference the outbreak as a way to try and get inside your apartment when you have not previously arranged an appointment are unlikely to be genuine. People who are delivering food or medications will typically be leaving their packages outside of your door, or won't try to insist on coming in if you ask them to leave the delivery outside. Err on the side of caution and do not open your door to them. If they claim to be from an organization, find their contact information on the internet and call to ask them to confirm the identity of the person outside. If they're not doing home visits at all or are unfamiliar with the person's name, call 911.
If you think you may have been a victim of a scam or would like to report suspicious behavior, file a complaint with the NYC Department of Consumer Affairs by calling 311 or by clicking here.
---
Greenwich House's Case Management team is still available to help adults ages 60 and up over the phone. If you need assistance, call 212-777-3555 ext. 119. Our social workers continue to help current and new clients who may need support with government benefits, Medicare and Daily Money Management.