How to Get Started With Advanced Care Planning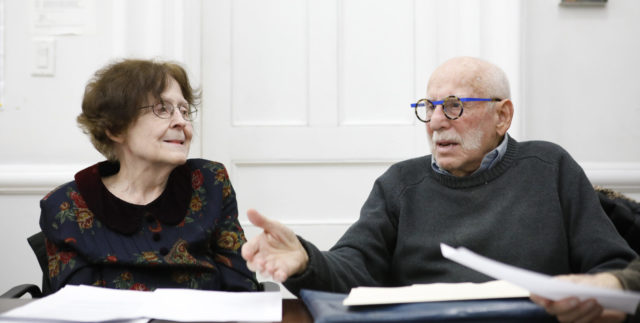 "Now, more than ever is the time to become prepared if faced with critical care decisions that must be made for you or your loved ones," says Judy Levin, Director of Senior Services and Case Management. Though experts agree that having up-to-date advanced care planning documents is important, we often do not think about this until a crisis occurs. Here are some steps to help you begin the life planning process.
Step 1: Identify a Trusted Representative
Thinking about the future can be daunting but you shouldn't let that stop you from planning. Take some time to think about your own wishes for your care and have these conversations with others you trust. This process is called "completing an advance directive." Identify someone close to you to be your chosen representative in the event you are unable to make a healthcare decision for yourself or a loved one. This person can be your adult child, close friend or relative. "This is not a topic most people want to spend a lot of time pondering" says Judy. "But it is necessary to have open and honest conversations with loved ones. By doing so, your wishes can be articulated, which should help put your mind put at ease."
Step 2: Keep a List of Resources
Greenwich House Case Management social workers continue to provide services via phone to help clients access and apply for benefits and recertifications, and can also assist in connecting you to resources that provide legal support. To connect with a social worker, please leave a message for the Case Management team at 212-777-3555 ext. 119.
The Volunteers of Legal Service (VOLS) provides pro bono legal counseling and has an extensive list of other resources listed on their website along with a video to guide you through the basics of life planning documents. To apply for services, call (347) 521-5704 or fill out their intake form available on their website. To qualify for their services for the Elderly Project you must be age 60 or over. Additional resources include The Conversation Project, the New York Legal Assistance Group, and the NYC COVID Legal Resource Hotline: (929)-356-9582.
Step 3: Prepare Important Documents
Whether you are putting your own medical and financial documents in order or helping a family member do so, this is an important task that has become more pressing due to the pandemic. Below are just some of the documents you may want to create, update or complete:
· Living Will
· Healthcare Proxy
· Power of Attorney
Step 4: Keep Tabs on Changing Laws
The COVID-19 pandemic has changed a lot of things in life, including certain laws. "Recent developments in the law have made it easier for clients to self-execute their life planning documents," says Judy. "Now you can complete these documents without an attorney, notary, or witnesses necessarily being present in-person." For more information on notary law changes, visit https://www.nationalnotary.org/knowledge-center/news/law-updates.