In Memoriam: Beverly Smith, Center on the Square Volunteer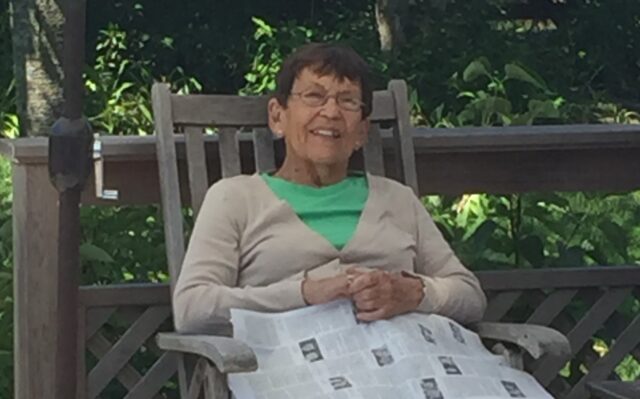 We are sorry to inform the Greenwich House Seniors community that on Saturday, May 23, 2020, our longtime dedicated volunteer Beverly Smith passed away.
Her death was not COVID-related; in recent weeks she developed medical issues leading to a rapid decline. She was 86. A memorial will be hosted by the family at a date in the future.
Beverly was a fixture at Center on the Square. Beverly worked as the Administrative Assistant for two Caring Community Executive Directors for many years prior to the center becoming a part of Greenwich House. Since then, she diligently volunteered at the front desk, in the case management office, and assisted with administrative tasks.
Center on the Square will look very different without Beverly. "She was a very strong woman whom I personally looked up to and admired," said Laura Marceca, Director of Center on the Square. "She always had a kind word, and was a great listener. Every Wednesday and Thursday, arriving promptly at 9:00 a.m.,  you could catch her with her NY Times at the front desk,  always pleasant, and never a bad word about anyone, even when she had just managed to sign in over 200 people for lunch during a holiday meal!  She treated everyone with respect and dignity; she will be sorely missed."
To members of Center on the Square, Laura says, "I understand that this is very difficult time, and to process a loss like this when we are not together may be difficult. Please don't hesitate to reach out to me to talk." Laura can be reached at lmarceca@greenwichhouse.org
We welcome anyone to share their memories of Beverly on the Greenwich House Seniors Facebook page here.