Senior Centers Re-Open their Doors 
June 16, 2021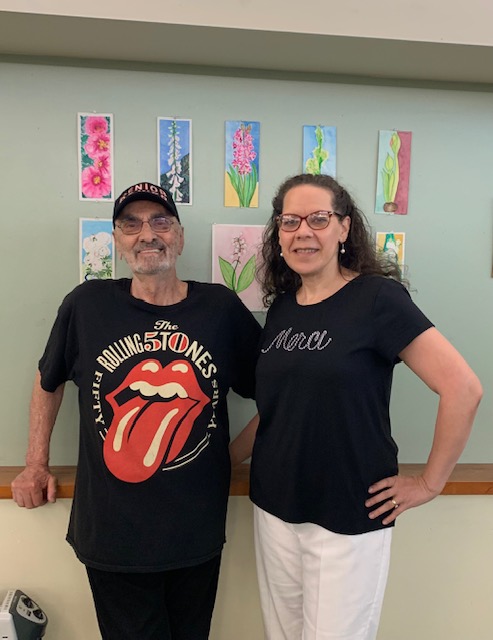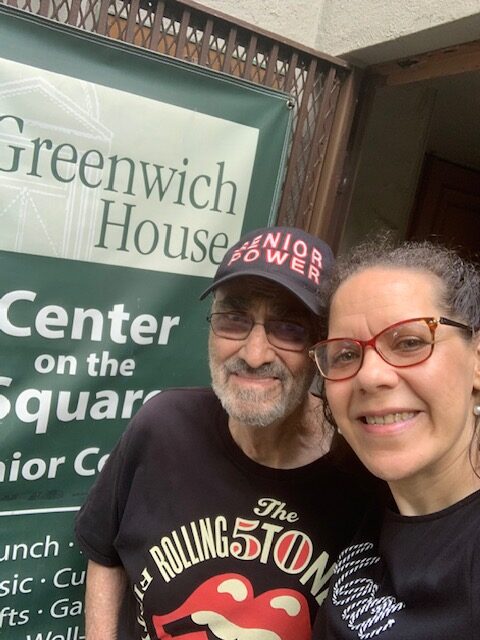 Last week, Greenwich House's four senior centers opened their doors to seniors for the first time in over 14 months. For Hellen and Harvey Osgood, who were eager to re-connect in person with their friends and the Greenwich House staff, it was a long time coming.
Greenwich House's senior centers are a vital community resource. Our centers offer social, educational, physical and cultural programs to engage members, build community, promote healthy and active lifestyles, and serve hot, nutritious meals.
Though we couldn't be together in the same room, we never stopped serving the seniors in our community. When the pandemic forced senior centers across the city to close their physical locations, we moved much of our programming online, called seniors regularly to check in on them, and delivered hot meals to seniors through partnerships with other community organizations. A week before we were allowed to bring our seniors back into the building, we took advantage of the nice weather to host an outdoor social club where seniors could gather and socialize, as featured on NY1 Noticias.
"Having the center reopened means filling a gaping hole in our lives that has existed since the beginning of the Covid crisis which completely upended our social engagements," said Hellen and Harvey.
Together, Harvey and Hellen facilitate a Loss and Loneliness peer support group at Center on the Square, which strives to provide emotional and social support to members in need. They are also excited to resume the ever popular weekly jam, where musicians gather to play. "We are looking forward to resuming a host of fulfilling activities and renewing many human connections," the Osgoods added.