Teshera Russell Promoted to Assistant Clinical Director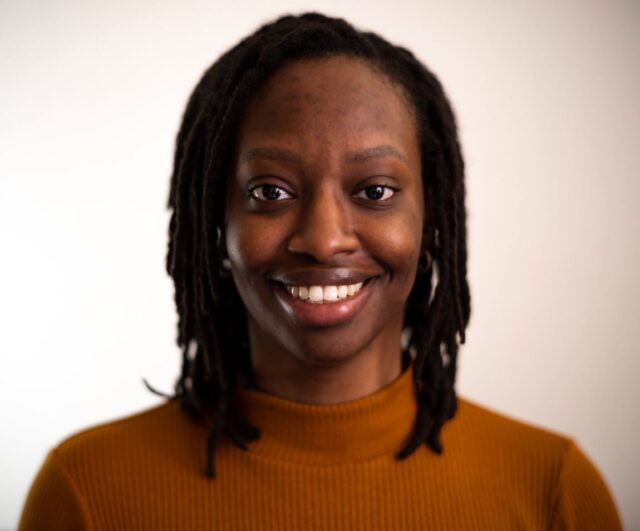 NEW YORK, NY, October 18, 2022 – Greenwich House announced today that they have promoted Teshera Russell to Assistant Clinical Director at the Center for Resiliency and Wellness. CRW formed in 2021 when Greenwich House merged two mental health clinics, The Children's Safety Project and the Senior Health & Consultation Center. Today CRW provides inter-generational, trauma informed mental health services for 350 clients ages 3 to 103.
"Since joining Greenwich House in 2021 as a licensed clinical social worker, Teshera has proven to be a gifted clinician with adults and older adults with a broad range of needs," said Linda Giuliano, Director of CRW.  "As the demand for culturally competent providers continues to skyrocket, Teshera's extensive experience working with people of color will help CRW expand and meet the growing mental health needs in the community."
Ms. Russell provides psychotherapy to adults and older adults who are experiencing challenges related to aging, illness, grief, trauma, life transitions and substance use.
"My clients often tell me how much more comfortable and understood they feel meeting with a Black therapist who can identify with their experiences," said Ms. Russell. "Seeing someone like themselves, allows my clients to let down their guard and show up as their authentic selves without the need to explain cultural nuances.'
Prior to joining Greenwich House, Ms. Russell worked as a Medicine/Surgery Inpatient Social Worker at Mount Sinai Hospital, working with pediatric and adult patients. She became a Psychiatric Social Worker so that she could work with clients long-term to assist with addressing their traumas, changing behaviors to attain goals, and developing effective skills to manage their mental health.
Ms. Russell obtained her Bachelor's degree in Psychology from the University of Georgia and Master's in Social Work degree from New York University. She is certified in Trauma-informed Child and Adolescent treatment from the National Institute of the Psychotherapies.
CRW services are provided in English and Spanish, in person or Telehealth. Clinical providers are skilled in: EMDR, CPT, DBT, MI. They accept Medicare, Medicaid, supplemental insurance and sliding scale based on need. Services are available regardless of ability to pay. We welcome communities of color and are LGBTQ+ gender expansive or questioning, affirmative.
CRW is licensed by the NYS OMH and partly funded by NYC DOH MH.
For more info or to schedule an appointment, call 212-242-4140, ext. 251 or email the admin team at: aaria@greenwichhouse.org or moboyle@greenwichhouse.org.