Make a difference in your community this holiday season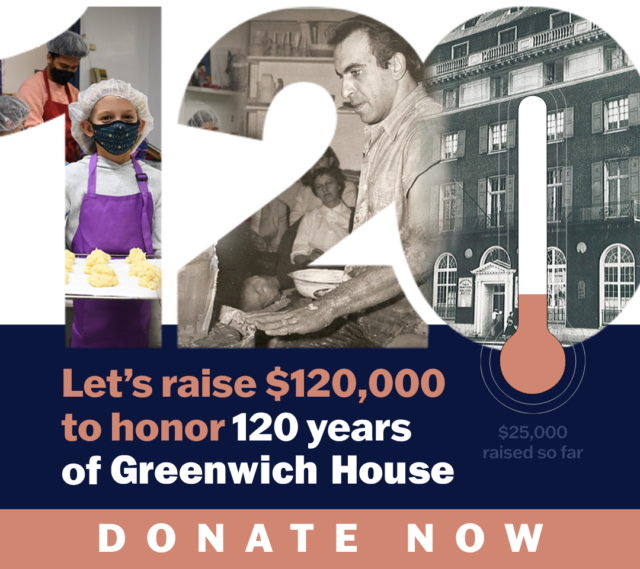 Greenwich House depends on the support of neighbors like you to help us make our local community stronger, healthier, and more fulfilled.
This season of giving, we set a goal of raising $120,000 in honor of the 120 years that Greenwich House has offered arts and education programs, older adult services, and health services to New Yorkers. By making a gift today, you are transforming lives by helping to:
provide trauma-informed mental health care to a child impacted by violence
deliver life-saving services to a New Yorker in recovery
serve hot meals to older adults on a fixed income
enhance our collective civic life by keeping world-renowned arts programming in our backyard
If 1,000 of our neighbors contribute $120, we will reach our goal!

Thank you for your partnership in strengthening our community.
Darren Bloch
Executive Director, Greenwich House