Music School Benefit Concert Returns to Greenwich House Theater in June
Resuming after a three-year hiatus due to COVID, the annual Greenwich House Music School Benefit Concert returns this year and will take the stage of the historic Greenwich House Theater on June 5.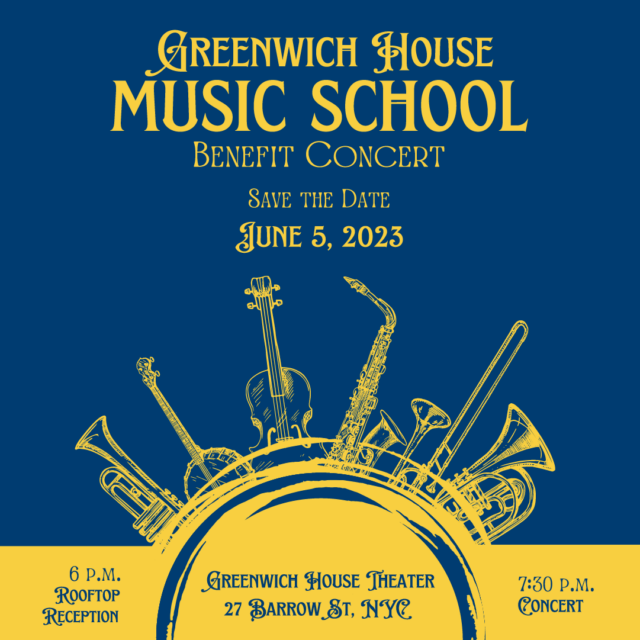 "Now as we continue to rebuild from the pandemic, we hope that our community can show up to support us," said Rachel Black, GHMS Director. "Every dollar raised allows us to continue to provide quality arts education programs, outreach to underserved communities, and support to working artists who contribute to the cultural vibrancy of Greenwich Village."
Before the concert, guests will enjoy wine and hors d'oeuvres on the rooftop overlooking Greenwich Village, followed by an intimate concert with two Grammy-award-winning musicians to be announced on May 5.
Presale Benefactor tickets and sponsor packages are exclusively available to members of the Greenwich House community now through May 5. General admission tickets will go on sale on May 5.
Benefactor tickets and sponsorship package information is available at music.greenwichhouse.org/benefit.
For more information, contact Rachel Black at rblack@greenwichhouse.org.