Maliek K. Branch Joins Greenwich House as Chief Financial Officer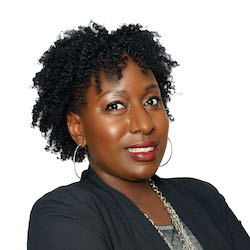 Greenwich House welcomes Maliek K. Branch as its new Chief Financial Officer!
"We are thrilled to have Maliek Branch joining our talented team of mission driven professionals. Maliek's years of experiences and expertise across nonprofit and government financial management and operations will deepen the impact of Greenwich House programs, and enable us to continue to adapt and respond to evolving community needs," said Darren Bloch, Chief Executive Officer, Greenwich House.
Maliek K. Branch brings over 15 years of financial operations and policy experience to the West  Village institution. Most recently, she served as Chief Fiscal Officer at the Brooklyn District Attorney's Office for nine years, where she managed the agency's $150M budget. During her tenure, Maliek implemented policy and operational changes that facilitated transparency, growth, and financial stability.
"I am excited to join an organization with such a long history serving the Greenwich Village community," said Branch. "I look forward to using my experience across both Government and Non-Profit Financial management sectors in service of the important mission of Greenwich House and the services that are provided to the community."
Prior to that, Branch spent six years with the City of New York, including as Executive Director of Operations in the Mayor's Office of Criminal Justice and as a Budget Analyst with the Office of Management and Budget.
Branch launched her career at nonprofits in Philadelphia and New York City. Her roles in public service have ensured organizations have healthy financial operations to deliver on their missions.
She has a B.A. in Political Science from The Pennsylvania State University and a master's degree in public administration with a concentration in nonprofit management from Villanova University.