Women's History Month HERstory: Mary K. Simkhovitch
In honor of Women's History Month, Greenwich House is kicking off a month-long celebration of the women of Greenwich House – past and present.
Since our founding, women have been in the driver's seat of spearheading GH's programmatic response to our community's urgent, diverse, and ongoing needs. To this day, women continue to set our course and drive this work, representing a majority of the Board of Trustees, senior leaders, faculty, and staff here at Greenwich House.
Let's begin our Women's History celebration by shining a light on the woman who got us started back in 1902, beginning with our founder Mary Kingsbury Simkhovitch.

A social worker and city planner, Simkhovitch lived an impressive life of service, rallying support from politicians, industry leaders, artists, and philanthropists to tackle social issues such as slum housing, unemployment, racism, and immigrant groups.
Simkhovitch was a strong force in most of the great reforms of her day:
the opening of public schools as social centers
National Aid for Public Education
widow's pensions
nursery schools
child care centers
women's suffrage
housing
dock conditions
and old-age poverty
She was featured in the 55th issue of Wonder Woman on July 23, 1952, in the "Wonder Women of History" section."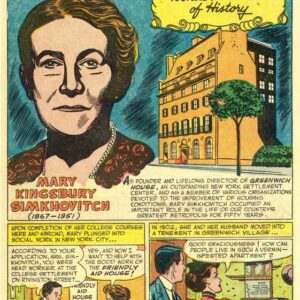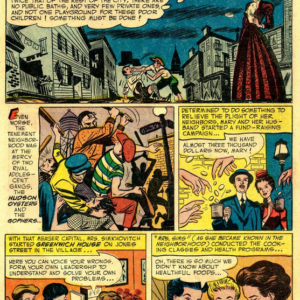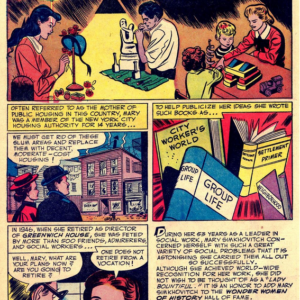 There's a wealth of information about Simkhovitch's life and work available online. You can also search the Greenwich House Archives at the Elmer Holmes Bobst Library Special Collections Center which houses collections of our historic photos, documents, and other materials.
Vote for Simkhovitch in the Village Preservation's "Who Were the Most Impactful Women of Greenwich Village, the East Village, and NoHo?" competition!