Greenwich House Announces First-Ever Chief of Staff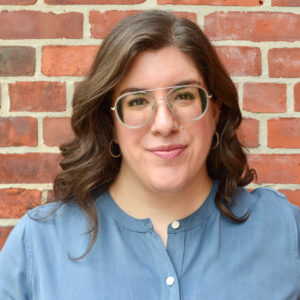 Greenwich House proudly introduces Lindsey Cosgrove as its latest addition to the leadership team and the first-ever Chief of Staff.
"It's truly a pleasure to welcome Lindsey to our dedicated group of professionals. With her expansive experience in community-building organizations such as the Girl Scouts and her unwavering dedication to New York communities, Lindsey is poised to enhance our operations and strategic directions," said Darren Bloch, Chief Executive Officer of Greenwich House.
Cosgrove dedicated over a decade to uplifting young lives and their support systems in the non-profit sector. Recognized for her transformative initiatives at the Girl Scouts of Greater New York, Cosgrove's tenure there involved pivotal changes like the launch of Troop 6000 and the introduction of e-commerce to the renowned Girl Scout Cookie Program. Prior to this, her role at the National Guild for Community Arts Education underscores her commitment to the arts, an allegiance further demonstrated by her service on the Board of the Pipeline Theatre Company.
"After years of serving families across New York City as part of a community-building organization like the Girl Scouts, I've seen firsthand the magic of giving people the opportunity to learn something new together," said Cosgrove. "Greenwich House's mission to foster wellness, creativity, and connectivity for New Yorkers resonates deeply with me. I am thrilled to contribute and champion this cause alongside such a talented team."
Cosgrove holds a B.A. in Music Education from the University of Mary Washington and an M.A. in Urban Education Policy from Brown University.