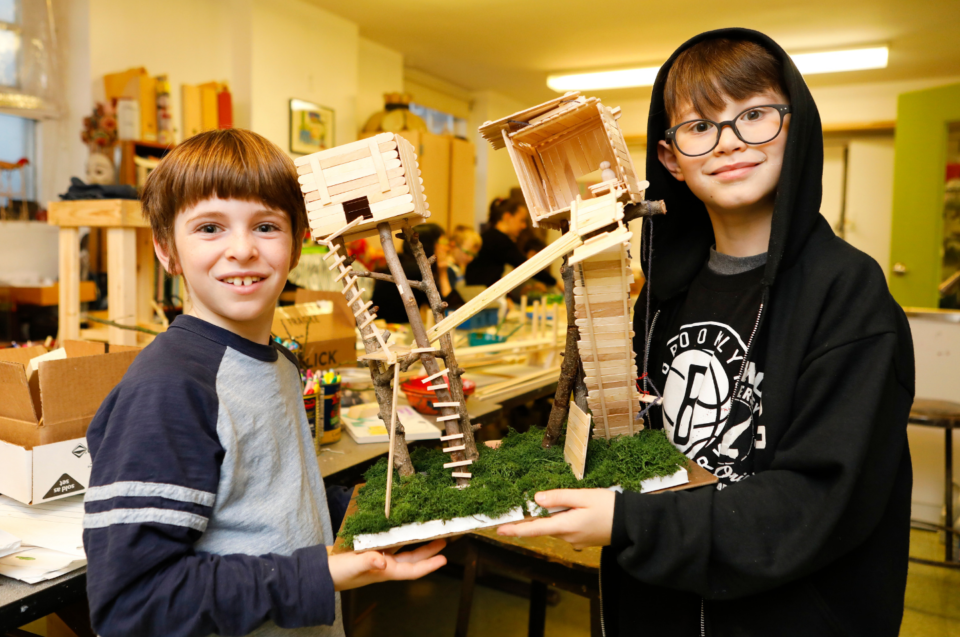 From our founding in 1902, the cornerstone of the Greenwich House mission is to give children opportunities to grow and lead healthy, fulfilling lives.
Its starts with early childhood education at our Barrow Street Nursery School and continues to creative programming in music, art, craft and STEAM classes at the Greenwich House Youth Community Center. 
Scholarships and partnerships with public schools ensure everyone can discover their passion without barriers, and academic support helps families navigate current hybrid learning models.
Discover who your child will grow up to become at Greenwich House – a supportive community of caring teachers and creative peers.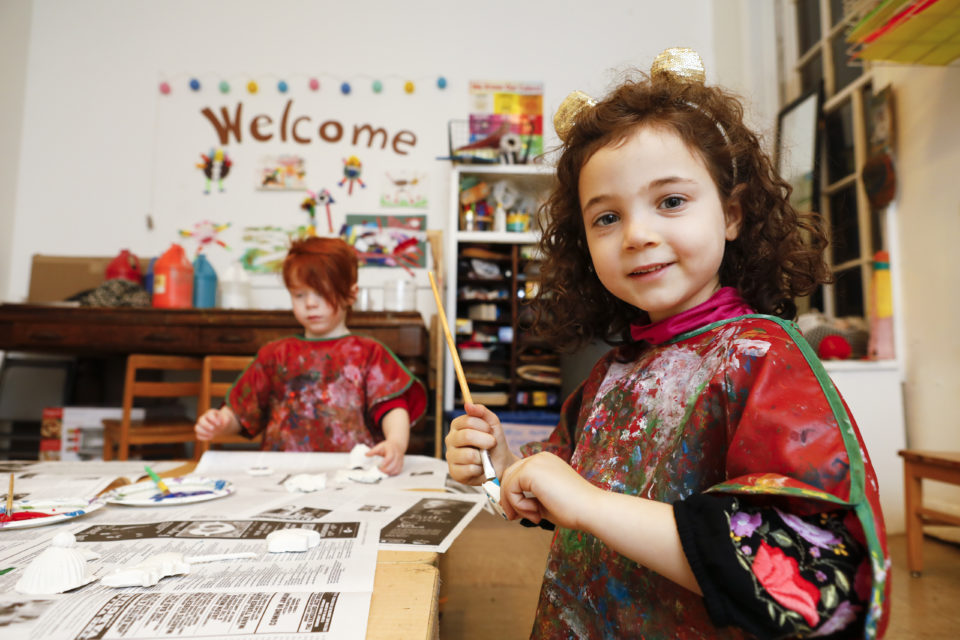 At Greenwich House Youth Community Center, children ages 7-14:
ü Find their passion and learn new skills
ü Explore painting, drawing, architecture, coding, robotics, cooking and more.
ü Access safe space for remote, hybrid learning at the weekday Student Enrichment Program
ü Study art history and collaborate on projects at Summer Arts Camp
ü Learn skills in the Greenwich House Malakoff Girls Basketball League.
At Greenwich House Music School, students start as young as 3 and a half discovering music, art, dance and theater. Private lessons and performing ensembles are also available for musicians of all ages. 
Get the latest news about family programming at Greenwich House by signing up for our mailing list .
Learn More About Greenwich House
Founded in 1902 as a settlement house to help New York's increasing immigrant population adjust to life in a new country, today Greenwich House offers programs in the arts, education and social services that provide thousands of New Yorkers with personal enrichment and cultural experiences.
When we envision the future, we see a world where the arts are valued as much as the sciences. We see a world where anyone can access mental health services without stigma. We see a world where our neighbors continue to fight for each other's rights. We see you, alongside us, creating a better life for our communities and a hopeful future for our children.
Our work would not be possible without support from our community. Every dollar you contribute ensures that we can continue to help New Yorkers lead more fulfilling lives through arts education, senior services and behavioral health programs. Help us continue this important work.