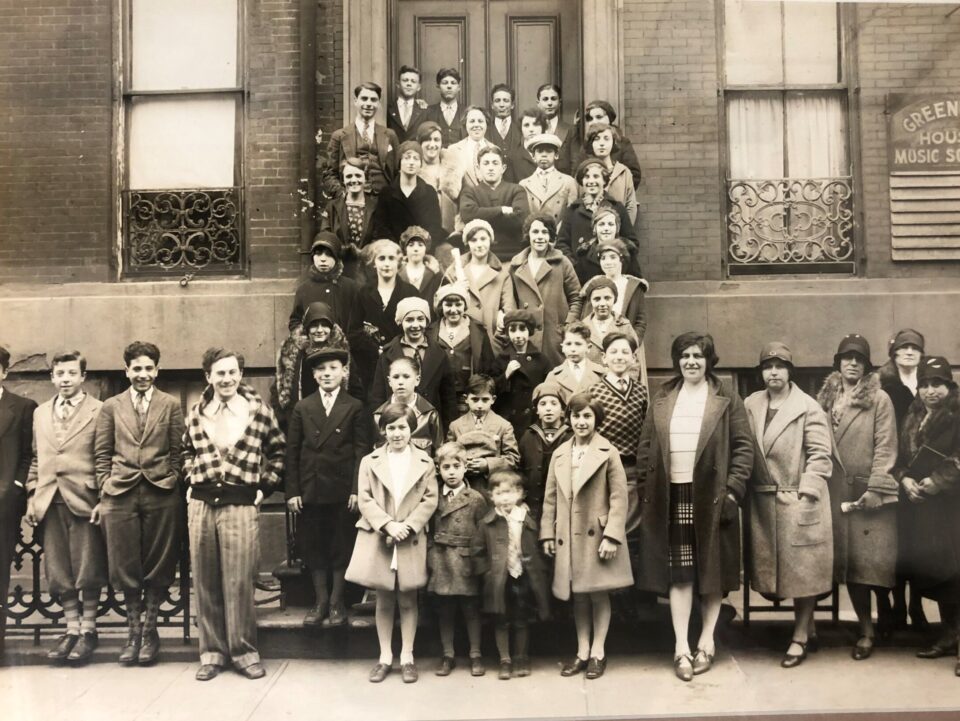 Since 1905, Greenwich House Music School (GHMS) has provided high-quality, affordable arts education for New Yorkers of all ages. The goal of Greenwich House Music School is to teach students the beauty and transformative power of music, art, dance and theater. The distinguished faculty works to ensure students have the opportunity to experience these programs through private lessons, classes, workshops and monthly recitals. Each year GHMS provides $50,000 in scholarships for students on the basis of need and merit, as well as for public school outreach programs. In addition to educating its students, GHMS serves the community with a wide spectrum of concerts in its Renee Weiler Concert Hall, hosts education workshops and meetings for local civic and cultural organizations, and provides affordable rehearsal and performance space for local musicians.
The School has played an important part in the careers and lives of tens of thousands of students. Being at the center of New York's downtown arts scene allows for an array of renowned artists to perform at the school. Past guests have included John Cage, Henry Cowell, Edgar Varèse, and more recently Hilary Hahn, David Amram, Morton Subotnick and Meredith Monk. Uncharted, a community concert series produced every spring by GHMS gives artists a safe space to take risks or work out new collaborations. Uncharted alumni include Aaron Diehl, Brianna Thomas, Marc Ribot, Sofia Rei, Michael Daves and Dan Tepfer.
GHMS is a member of the New York City Coalition of Community Schools of the Arts and The National Guild of Community Arts Education.
Our Statement on the Black Lives Matter Movement
Greenwich House stands in solidarity with the social justice activists protesting the senseless killing of black and brown people by police officers. George Floyd's murder is not an isolated incident; it is a part of America's racist legacy that we must reckon with.
We affirm our commitment to serving as allies, listening when challenged, and leveraging what power and privilege we have to fight systemic racism, but words without effort and actions are more insulting that silence.
We are working with our fellow community organizations around the city to advocate for social justice, and economic reforms that could begin to stem the tide on our nation's systematic oppression of people of color.
Black Lives Matter.
Greenwich House Music School is generously supported by:
Baisley Powell Elebash Fund
The Hyde & Watson Foundation

New York City Department of Cultural Affairs

New York City Department of Youth and Community Development

New York State Council on the Arts