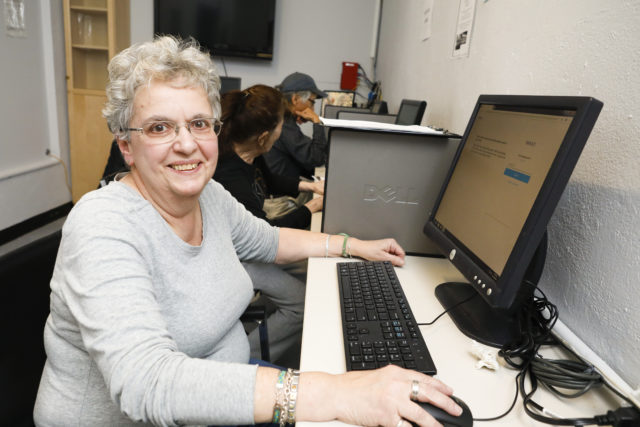 The Case Management Team consists of caring social workers and graduate student interns. They can assist with accessing benefits and entitlements like:
Medicare and Medicaid
Medicare Savings Programs (MSPs)
The Elderly Pharmaceutical Insurance Coverage Program (EPIC)
Supplemental Nutrition Assistance Program (SNAP)
The Senior Citizen Rent Increase Exemption (SCRIE)
The Home Energy Assistance Program (HEAP)
The Case Management Team can also connect seniors with local community resources and answer questions about:
Social Security concerns
Veteran's services
Transportation
Food Support
Bill paying support
Mail review
Referrals are provided for:
Legal services
Home care
Caregivers
Mental health services
Advance directives
Please call our main number at Center on the Square, 212-777-3555 ext. 119, to make an appointment or find out about one of our regularly scheduled social work clinics at Our Lady of Pompeii, Independence Plaza, and Westbeth Artists Housing. Greenwich House also partners with West Village Houses to provide case management services.
The Daily Money Management program assists seniors capable of making financial decisions, yet who need help with day-to-day financial tasks such as writing checks and balancing checkbooks, organizing bills, monitoring monthly income and expenses, or protecting themselves from financial abuse. Please contact 212-777-3555 ext. 119 for further information.
Case Management is supported by the generosity of the New York Foundation for Eldercare.