Architecture/Design (AOSJ, Grades 1 – 8)
Explore the design of buildings, furniture and green infrastructure through hands-on projects. Students will take curated walking tours around the neighborhood, learn and appreciate the dynamic architecture that surrounds them, and then are given studio time to craft inspired creations.
This class will be offered at the AOSJ.
Featured People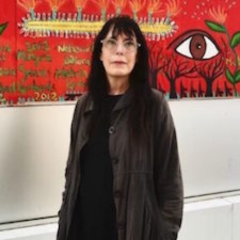 Sally Young is a working artist, street artist, poet, community activist, and community gardener, who has resided in the Bowery for mostly 40 years with a short stint around Ave. […]