Cartoon Art (AOSJ, Grades PK-3)
From stop motion to caricature drawings, this cartoon arts and animation class will explore the vast world of cartooning and its different styles.
Students grades PK-3 will have a chance to work on projects individually and in groups. Students will design cartoons, comics, as well as animated short films. Each class leads up to a group creation of their very own super hero squad! Cartoon arts and animation are a fun way for kids unleash their creativity.
This class takes place at the Academy of St. Joseph's.
Featured People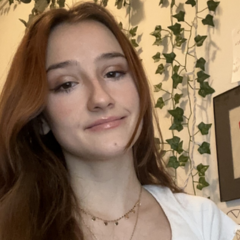 Hailee DeLuca started out as a young camper at Greenwich House when she grew up in the neighborhood. She decided to return as a counselor and teacher in 2022. She […]