Organic Art/Science (AOSJ, All Ages)
In art and science class, students use diverse materials, wood, textiles, and various recycled found objects to create crafts. Culinary skills are also introduced through teaching of traditional food preservation techniques such as jam making and pickling.
Examples of projects include quilts made from hand dyed fabric and handmade picture frames made from found and recycled materials.
Questions? Contact the YCC:
212-242-4140, ext. 263
ghycc@greenwichhouse.org
Featured People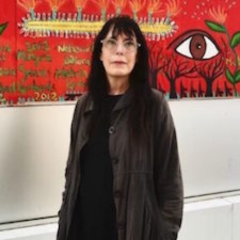 Sally Young is a working artist, street artist, poet, community activist, and community gardener, who has resided in the Bowery for mostly 40 years with a short stint around Ave. […]