Lifelong Skills and Opportunity Center Open House
Event Navigation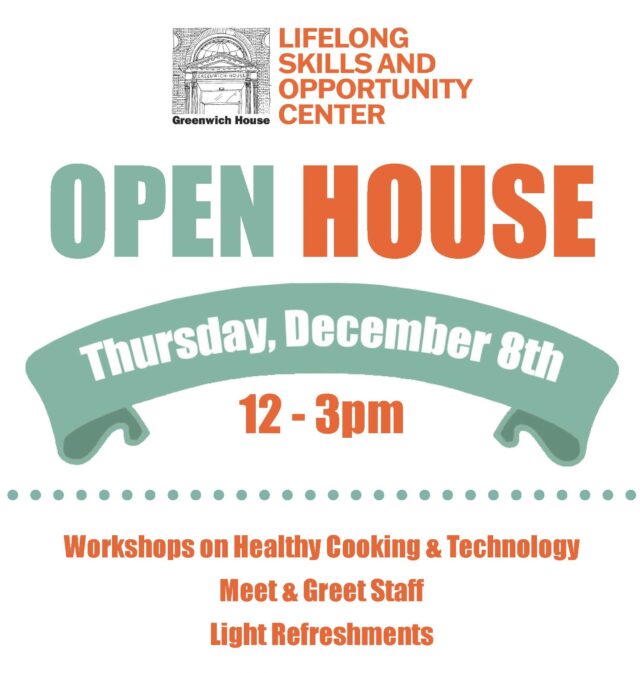 Lifelong Skills and Opportunity Center
27 Barrow Street, 4th floor
Thursday, December 8
12:00 -3:00 p.m.
Our new Lifelong Skills and Opportunity Center will be hosting an open house. You will be able to attend workshops such as Collecting Benefits While Working, How to Save $$ on Healthcare, and Back to Work 101.
Light refreshments will be served. All adults 60+ are welcome to come and see the space, meet the staff, get more information and sign up for one of our many instructive classes.
Download the flyer here.