Other Ways to Get Involved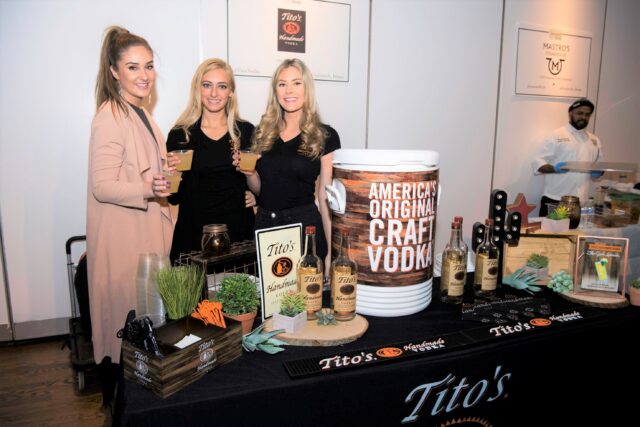 Sponsorship Opportunities 
Sponsorship is a unique opportunity to provide vital funding for Greenwich House programs and events while gaining valuable exposure for your company. It's a win-win situation!
We have a variety of sponsorship opportunities for events and each offers your company select benefits such as signage, press mentions and exposure to a diverse audience.
For more information, please contact Diane Perrin, Development and Events Manager, by email or or 212-991-0003 ex.401. Please visit the Taste of Greenwich House page to learn more about specific sponsorship opportunities for that event.
Matching Programs
Corporate matching gifts are a great way to maximize your personal contributions to Greenwich House. By taking advantage of a company's matching gift, you can double, or even triple, the amount of a contribution. Each company has its own guidelines for matching gifts of their employees and their families. Most corporate procedures entail:
Request a Matching Form from your company.
Complete and submit the form to Greenwich House along with your gift.
Greenwich House will verify the completed form and return it to the company.
The company issues a matching gift contribution to Greenwich House.
Completed forms can be sent with your personal gift to:
Greenwich House Development Department
27 Barrow Street
New York, NY 10014
Bequests
Perhaps the most meaningful way to ensure the legacy of your generous spirit is through a bequest. By including Greenwich House in your will, you help sustain our vital services and programs for future generations to come.
There are several ways to include Greenwich House in your will (All options will help you reduce your estate taxes):
Leave a specific dollar amount or a particular property
Specify a set percentage of your estate
Leave the remainder of your estate after providing for your heirs.
The Mary Kingsbury Simkhovitch Legacy Society
If you include Greenwich House as part of your estate or long-range financial plans, you are eligible to become a member of the Mary K. Simkhovitch Legacy Society.
By naming Greenwich House in your will as the beneficiary of a retirement plan or insurance policy, we will acknowledge your thoughtful gesture with your name engraved on our beautiful Legacy Society plaque in the lobby of 27 Barrow Street. (Please note: this recognition is optional; you may remain anonymous if you choose).
Please contact or call 212-991-0003 ext. 400 for more information about our bequest program.
In-Kind Donations
Greenwich House also accepts goods and services donated "in-kind". In-kind donations include both goods – like art supplies for our Greenwich House Youth Community program, technology equipment for our senior center computer labs or paperware for the Taste of Greenwich House – as well as professional services – like printing and planning. Contact Ashley McGuire, Chief Development Officer email or 212-991-0003 ext. 400 for more information.