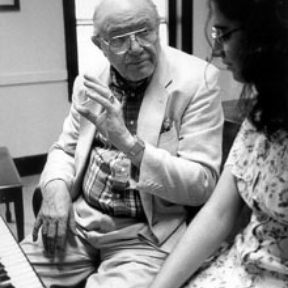 German Diez Recitals and Master Classes exposes aspiring students to accomplished and experienced pianists and allows them to learn from a master teacher.
The series began in the early 1990s and was curated by then-piano faculty and chairperson, German Diez. Past recitalists include Ruth Laredo, Marilyn Neeley, Alfonso Montecino, Sam Sanders, Leslie Howard, Jeffrey Swann, Evelyne Crochet, Pavlina Dokovska, Constance Keene, Goodwin Sammel, and Rosalina Sackstein.
Following Diez's death in 2014, after sixty years of teaching, the series was renamed in his honor.