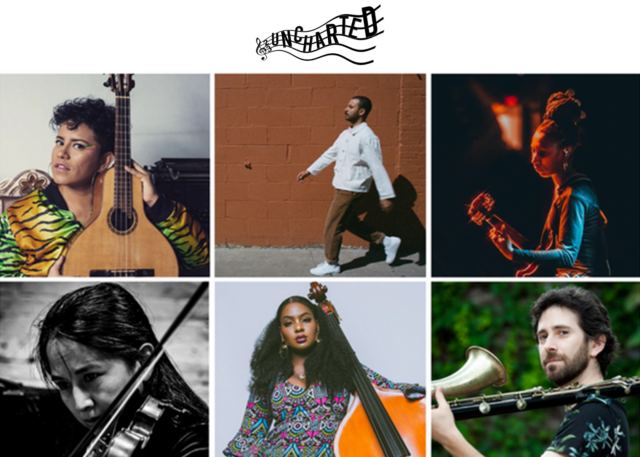 Thanks for a great 2023 season!
The Uncharted Concert Series featuring the Baisley Powell Elebash artists-in-residence
Uncharted is a concert series that encourages artists to take risks and work out new or existing material, collaborations, and projects for an intimate concert experience. In keeping with Greenwich House Music School's artist advocacy work, 100% of ticket and merchandise sales go directly to artists. Uncharted alumni include Aaron Diehl, Marc Ribot, Sofia Rei, Deva Mahal, Bora Yoon, Shaina Taub, Celisse, and many others.
Artists will be fairly compensated for their work and culminating performances through the support of the New York State Council on the Arts.
2022 Photos
All photos by Peter Parella