Linda Lopez and Matthew McConnell
July 14 – August 30, 2017
Greenwich House Pottery is pleased to announce Linda Lopez and Mathew McConnell as our current Fellows. Linda and Mathew have an obscure semblance in approach to sculpture, a similarity in scale and installation. They investigate the nature and presence of objects–Linda explores absence; Mathew is concerned with authorship. While Linda constructs her objects through direct manipulation, Mathew creates an object and then makes a mold to produce a casting–at a remove. Linda engages physically with absence and Mathew distances himself from the presence of original making.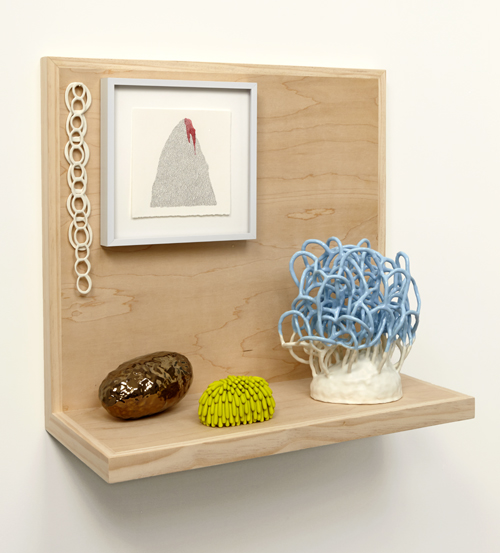 Linda Nguyen Lopez (b. 1981) received a MFA from the University of Colorado, Boulder. Lopez has exhibited her work in New Zealand, England and throughout the United States including Crystal Bridges Museum of American Art (Bentonville, AR; 2014); Craft and Folk Art Museum (Los Angeles, CA; 2018); Long Beach Museum of Art (Long Beach, CA; 2016); Fisher Parrish (Brooklyn, NY; 2017); and the Jane Hartsook Gallery at Greenwich House Pottery (New York, NY; 2018, 2013). She has been an artist in residence at The Clay Studio, Archie Bray Foundation and Greenwich House Pottery. In 2016, Lopez received the Lighton International Artists Exchange Program Grant to be an artist-in-residence at C.R.E.T.A. Rome Residency Program. She is represented by Mindy Solomon Gallery in Miami, FL.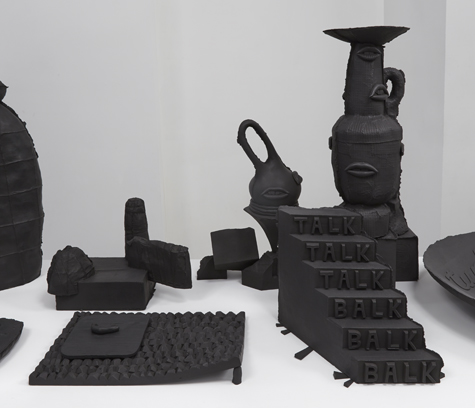 Mathew McConnell (b. 1979) holds an MFA from the University of Colorado, Boulder, and a BFA from Valdosta State University in Georgia. He has held numerous solo exhibitions and his works have been included in group exhibitions in China, Australia, New Zealand, and in many venues across the United States. Most recently, at the Jane Hartsook Gallery, NYC. He has been the subject of feature-length articles in Ceramics Art and Perception, Ceramics Monthly, and New Ceramics. In 2012, Mathew was granted an "Emerging Artist" award from the National Council on Education in Ceramic Art. He has also been a resident at the Archie Bray Foundation, where he was awarded the Lilian Fellowship in 2011 and the Sage Scholarship in 2007. In 2010, Mathew served as the Artist in Residence and Guest Lecturer of Contemporary Craft at Unitec in Auckland, New Zealand. He is currently serving as an Associate Professor at the University of Arkansas, where he oversees the ceramics area.