The First Month in Quarantine, Across Our Programs
This update is shared from the latest issue of our monthly newsletter, Around the House. To get added to our mailing list, click here. 
During the first month of the COVID-19 crisis, our programs have swiftly reinvented themselves to not only continue providing the support, education and health care our community depends on, but expand our services to help more of our most vulnerable neighbors. We call our newsletters "Around the House," and that has never encompassed as much as it does today. Our staff and faculty have been working around the clock from their homes all across the city, and as essential workers on-site in our treatment centers, ensuring Greenwich House continues to be a hub for services and resources. We have supported neighbors in need through two world wars, the world's last global flu pandemic of 1918, the AIDS crisis, economic calamity and more, and we aren't stopping now.
Here is some of what we have been doing every week during the outbreak: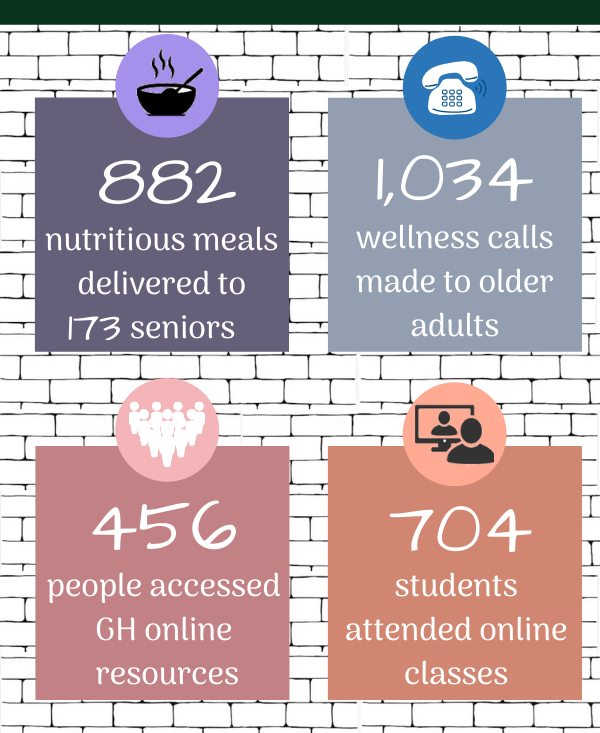 And that is just a small snapshot of how we're staying connected. Here is how all of our programs are helping:
Health Services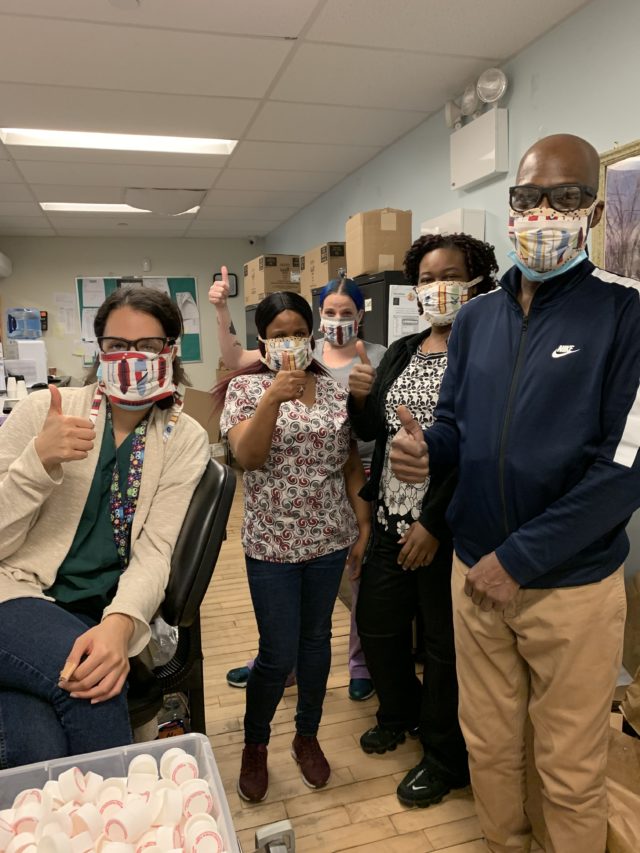 The Chemical Dependency Program, Methadone Maintenance Treatment Program and Children's Safety Project continue to provide counseling via Telehealth.
Our teams at MMTP remain committed to preserving safe care and support for our clients through adjusted on-site operations and remote treatment.
Our counselors and doctors at the CDP clinic remain available to current and new clients for in-person and remote counseling.
Senior Services
Greenwich House staff from all programs are delivering donated CityMeals on Wheels packages weekly to homebound Senior Center members.
Over a thousand wellness calls are made every week to Senior Centers members, Senior Health and Consultation Center clients, and seniors all across Lower Manhattan.
The Online Learning Center offers a well-rounded curriculum of virtual classes that's expanding every week, a collection of exercise videos, a virtual art show of members' work they're creating at home and options to socialize with the community via Zoom chats and a new Facebook group.
Case Management and Daily Money Management continue to assist seniors and connect them with important resources over the phone.
Senior Health and Consultation Center is providing counseling over Telehealth.
Arts and Education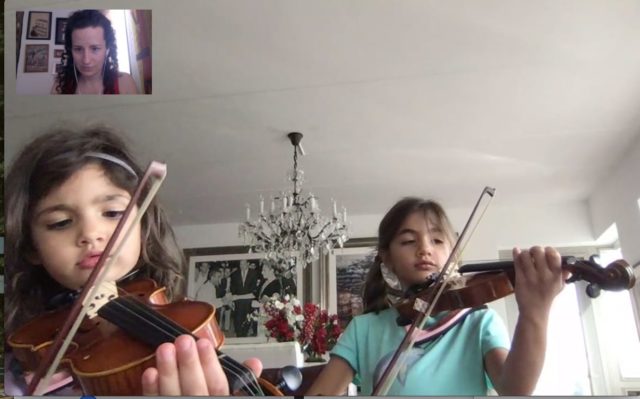 After-School
After-School teachers are offering two homework help sessions a day to assist students adjusting to remote learning, and Director Omar Amores is hosting weekly Zoom hang-outs so kids can stay in touch with their friends.
Art teacher, Sally Young, sewed 75 face masks for Greenwich House health care workers and senior meals delivery team.
Music School
All private lessons and group classes have transitioned to virtual learning.
Faculty member, John Tafone, is creating video lessons for students in the public school outreach program.
Pottery
Faculty members are hosting workshops and demonstrations over Zoom.
Staff are updating a robust page of online resources for students, art lovers and their kids with new material every week.