Women's History Month HERstory: Vija Vetra from Westbeth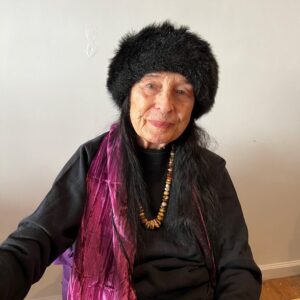 Born February 6, 1922, in Riga, Lativa, Vija Vetra's passion for dance began at an early age. Although her parents were not happy with her dancing, Vija decided to pursue her dream by fleeing her home country at the early age of 16. She settled into the home of her aunt in Austria where she trained and perfected classical ballet and modern dance. 
Vija performed for years in Australia and received recognition from Indian Prime Minister Nehru, Indira Ghamdi, and performed as a "Kismet" soloist for Queen Elizabeth II. 
She recently celebrated her 100th birthday on February 6, and is a member of our WestBeth Older Adult Center.
Read More about Vija in West View News