Your Met Art Box Program at Center on the Square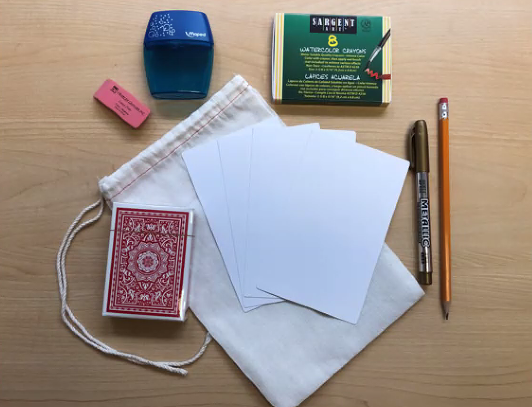 We are thrilled to announce the launch of our new monthly program in collaboration with The Met Museum, bringing curated art boxes directly to our members at Center on the Square! This program will feature Your Met Art Box, to encourage engaging conversations inspired by the Met's current collection followed by a hands-on art experience. 
Each month, our members will have the opportunity to participate in thought-provoking discussions centered around the Met's artworks, followed by an immersive art project. Your Met Art Box, specially curated for this program, will include images of works of art currently on view, art materials, informative booklets, and complimentary Met passes. Every month will feature a new theme.
Our goal is to provide our members with direct access to the world-renowned Met Museum, fostering meaningful and innovative experiences. By applying the contents of the art box to hands-on projects, we aim to create an interactive and enriching environment. 
Leading this exciting monthly program is Kate Beckett, Greenwich House's Marketing & Outreach Manager. If you are interested in participating or have questions email kbeckett@greenwichhouse.org
What inspirations will lead you to create a one-of-a-kind design? 
About Your Met Art Box 
Your Met Art Box program was initiated in 2021 and has now been extended to Older Adult Centers across New York City. The Metropolitan Museum of Art is committed to expanding access to its collection, catering to diverse audiences, communities, and Older Adult Centers. To learn more about The Met visit https://www.metmuseum.org/ 
Our next class is Friday, August 25 at 11 a.m. and the theme is "Summer in the City"
Center on the Sq. 20 Washington Sq. N. NY, NY 10011