Greenwich House Music School Events During The The Village Trip Festival
In collaboration with The Village Trip, we're thrilled to announce Greenwich House Music School's participation in three great events! The annual Village Trip Festival kicks off on September 8 – September 24. Greenwich House Music School is celebrating this year's arts and activism theme with these upcoming programs: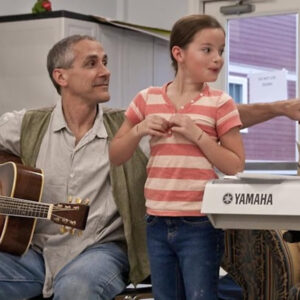 Songwriting to Save the World!
Workshop with David Roth
Saturday, September 9, from 10 a.m. – 11:15 a.m. for children ages 6 – 8
& Saturday, September 9 from 1 p.m. – 2:15 p.m. for children ages 9-12
FREE! 
Join singer and musician David Roth on a journey into songwriting! We'll talk (and sing!) about what goes into making a song, try a few fun things that will help us along, and then in each workshop we'll write a brand-new song together…maybe about how to make the world a better place, how we can help one another, and how we can lift up the whole planet with music…and we'll have fun in the process. We'll also provide paper and pencils, the most important tools for songwriters!  Get ready for a masterpiece! 
Register for Ages 6-8  Register for Ages 9 – 12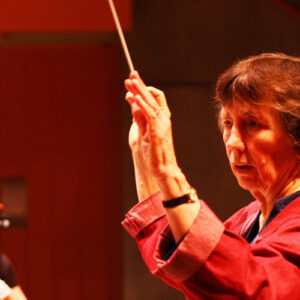 Uncommon Women: A Salute to Joan Tower
Wednesday, September 20 from 7:30 – 9 p.m.
$25 – $30
Join us for an enchanting evening of music as we pay homage to women composers, with a special dedication to the remarkable Joan Tower. It was Joan Tower who first established the Greenwich House Series of New Music back in the 1960s, demonstrating her unwavering passion by raising funds herself to support fellow guest artists and composers. The program includes works by distinguished composers tied to the Village, like Meredith Monk, Faye-Ellen Silverman, Kitty Brazelton, Julia Wolfe, Missy Mazzoli, Soonim Kim, Jessie Montgomery, and, of course, Joan Tower herself!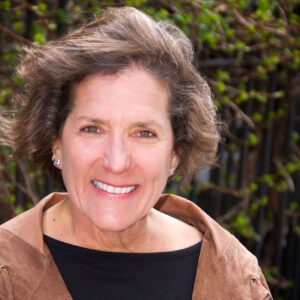 Julie Gold: Closing the Distance
Friday, September 22 from 7 – 8:30 p.m.
$25-$30 
An intimate evening of songs and stories with the inimitable Julie Gold, Greenwich Village's own Grammy winner, a singer-songwriter known the world over for "From a Distance," a song which has been read into the Congressional Record and which was used to wake up the astronauts on the Mir Space Station the very first time the Americans hooked up with the Russians in outer space. Join Julie – a wonderful raconteur as well as songwriter – for a very special evening. 
Who doesn't know "From a Distance," a song that's now a part of our DNA. A dream of better times, a prayer even. 
Julie Gold came to the Village in 1978, in pursuit of her own dream of becoming a songwriter. Bohemia was no longer cheap, and she worked endless jobs to keep afloat. Just before her 30th birthday, the piano she'd grown up playing was dispatched from Philadelphia by her parents. 
"I took the day off work to be home when my piano arrived, and I remember how it glistened in the sun as the movers lowered it off the truck. My piano. My truest love and friend. My confidante. Back together again after all these years. It came into my little, one room apartment and fit just where I hoped it would. The movers told me that it had been on the truck for 24 hours, so I had to give it a chance to settle. They said I couldn't play it for a full day. So, there we were in the same room, unable to make music…. 
"The next day I sat down and 'From a Distance' just poured out of me. On one hand, it took me two hours to write. On the other hand, it took me 30 years. Pick whichever hand makes you happy. I love them both." 
The rest, as they say, is history. Nanci Griffith recorded it on her debut album and on June 16, 1988, Julie and Nanci played Carnegie Hall. "All my relatives came up from Philadelphia to share the miracle… In many ways, I am their American Dream. What an amazing dream it is. As I write this, I can't even believe it's true. But it is. It really is." 
All events are held at Greenwich House Music School, 46 Barrow St. New York, NY 10014