Painting and Drawing (AOSJ, Grades K – 8)
This class is for students with an interest in learning the fundamentals of painting and drawing. Using traditional fine art materials, building on basic techniques, and introduction to contemporary artists – some of who still work and reside in the Greenwich Village – students will adapt their knowledge of materials and modern artists to develop their own artistic style.
In this supportive environment, students will have the freedom to ask and to wonder as they develop a personal relationship with art.
All levels are welcome!
Questions? Contact the YCC:
212-242-4140, ext. 263
ghycc@greenwichhouse.org
Featured People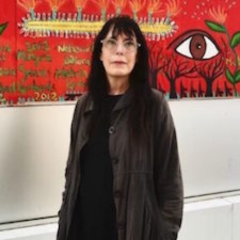 Sally Young is a working artist, street artist, poet, community activist, and community gardener, who has resided in the Bowery for mostly 40 years with a short stint around Ave. […]