At A Certain Pace by Trevor King by Trevor King
Event Navigation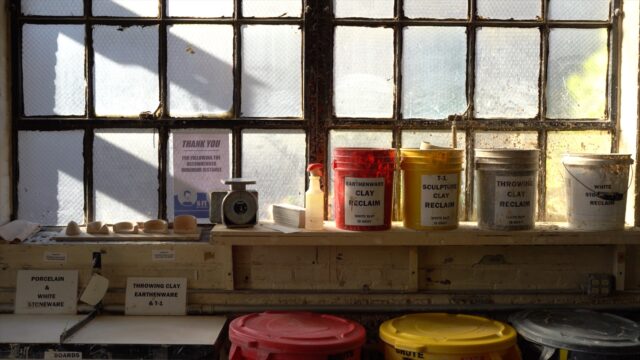 Greenwich House Pottery—At A Certain Pace
Trevor King
Film Screening | Thursday, July 15, 2021 | 4:00 p.m.
Second Screening | Wednesday, July 21 | 5:00 p.m.
Greenwich House Pottery is pleased to present a screening of artist Trevor King's, "Greenwich House Pottery – At a Certain Pace" at the IFC Center in the West Village.
Filmed during November and December, 2020, "At a Certain Pace" observes the endurance and poetry of Greenwich House Pottery and its community. King was a 2020 fellow at GHP. During his fellowship, King filmed daily life at the studio and conducted interviews with staff, students, and other affiliated artists. The result is a sensitive video portrait that serves as a time capsule, capturing the textures, characters, and personality of the pottery in this challenging and defining moment.
Trevor King will give a short introduction prior to the start of the film. Please arrive half an hour early for seating.
This screening is in conjunction with GHP's Ceramics Now exhibition, on view in the Jane Hartsook Gallery July 9 through August 6, 2021. Read more about the exhibition here.
Tickets are available on a sliding scale from $15 to $50. Proceeds go to the artist and to support the Pottery.
Related Events