Sculptural Vessels: Recent Work by Jono Pandolfi
Event Navigation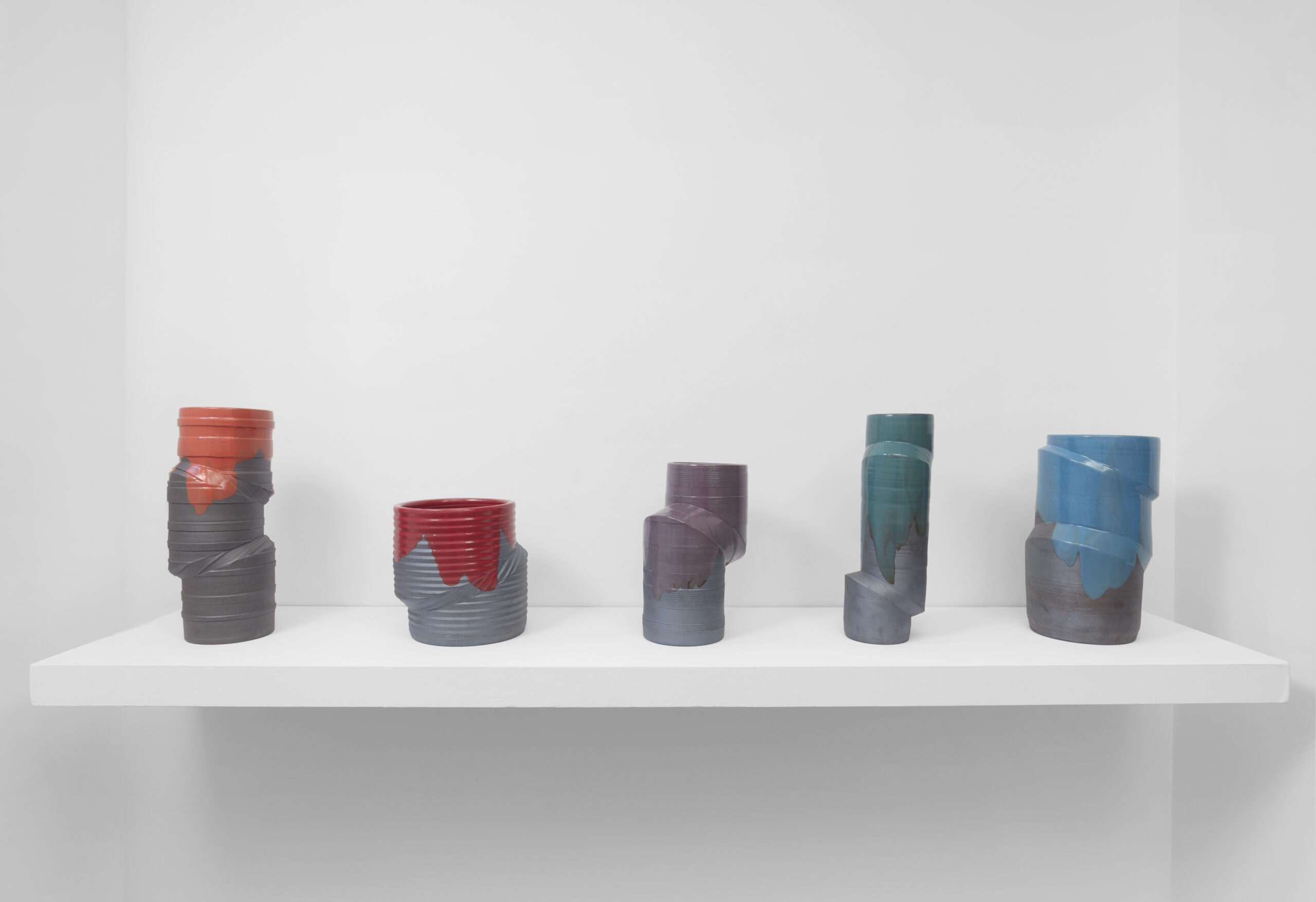 Sculptural Vessels: Recent Work by Jono Pandolfi
Opening Reception | November 2, 2023 | 5:00 – 7:00 p.m.
November 3 – December 8, 2023
The Jane Hartsook Gallery is pleased to present new work by artist and designer Jono Pandolfi. Making his solo debut in New York City, Pandolfi steps away from his dinnerware creations to embark on a journey of experimentation in size and structure.
"For Sculptural Vessels I set out to solve new problems," said Pandolfi, founder of Jono Pandolfi Designs, the premier dinnerware company for Michelin-starred chefs. "Problems that felt starkly different from the familiar challenges I encounter in the daily rhythm of my manufacturing studio practice."
Pandolfi expands his creative process by manipulating vessels on a larger scale, often cutting and rearranging sections. For example, he might take a wheel-thrown cylinder, remove central portions and reassemble them to create striking transformations, "for no reason other than an exploration of possibility."
Born in 1976 in New York City, Jono Pandolfi first discovered an interest in ceramics and sculpture at The Millbrook School, which led him to major in Studio Art at Skidmore College. Pandolfi was introduced to Greenwich House Pottery while teaching ceramics classes at Parsons School of Design, which were held at Greenwich House from 2014 to 2018. After working as a ceramics teacher and a designer, he founded and leads his own company, Jono Pandolfi Designs. The company has grown into a team of 30 artisans who work at a 14,000 square-foot studio in Union City, New Jersey, where they create a variety of pieces for the kitchen and home that embrace the simple, minimalist contrast of glazed and unglazed stoneware.
Images below: Alan Wiener, courtesy Greenwich House Pottery 2023.
Related Events