In Our
Neighborhoods,
Impacting Lives.
27 Barrow Street
Barrow Street Nursery School
Youth Community Center
The Center for Resiliency and Wellness
Workforce Center (coming in 2022)
20 Washington
Older Adult Center – Center on the Square
16 Jones Street
Greenwich House Pottery
55 Bethune Street
Satellite Mental Health Clinic
Older Adult Center (coming in 2022)
46 Barrow Street
Greenwich Music School
190 Mercer Street, 4th Floor
Methadone Maintenance Treatment Program
25 Carmine Street
Older Adult Center – Our Lady of Pompeii
20 Washington Square North
Older Adult Center – Independence Plaza
A message from our Executive Director and Board Chair
Dear Friends,
For over one hundred years, Greenwich House programs and people have responded to the needs of community and the needs of our time. 2021 was no different.
As we all began to emerge from the grips of COVID 19—and the physical, emotional, economic, and developmental toll it has taken on so many of our neighbors—Greenwich House was there. With meals and mental health supports, social and community programming for adults and older adults, education and youth development programs, and access to the arts, the people of Greenwich House answered the call to serve and support.
But that response is only possible because of the network of friends and supporters who help fuel the efforts.
| | |
| --- | --- |
| • | With the generous support from hundreds of individuals, we provided over $500,000 in scholarships and financial aid to amazing education, arts, and enrichment programming. |
| • | Because of our collaboration work with city and state government, we were able to provide hundreds of our neighbors with vocation services, more than 1,000 online classes for local older adults, and over 4,000 hours of mental health counseling to those in need. |
| • | Thanks to a shared commitment to innovation and creative problem solving, we were able to partner with key philanthropic partners to model and test new approaches to some of our most stubborn health and human challenges. |
We want to thank the many individual donors and foundations who have supported us over the past year. Whether you are new to Greenwich House or have supported us for many years, we appreciate your standing in solidarity with us through these difficult times.
As we look to the challenges ahead – both new and lingering – we'll continue to support our community, and we hope we can count on you to continue to support the efforts and the work of Greenwich House.
With gratitude,
Jan-Willem van den Dorpel
Board Chair
Darren Bloch
CEO & Executive Director
Expanding Access to Music and Performing Arts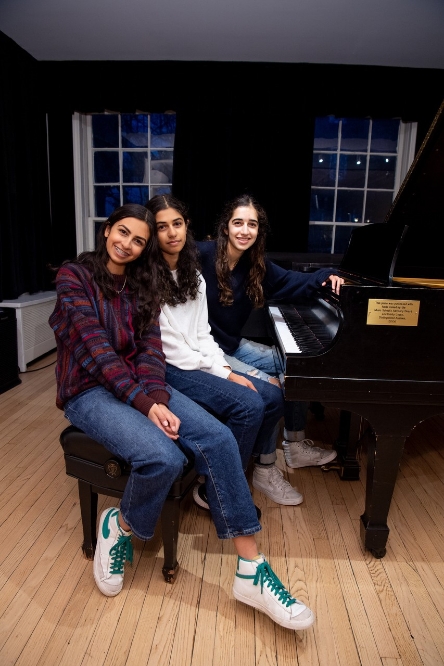 Greenwich House Music School (GHMS) teaches students the beauty and transformative power of music, art, dance and theater. GHMS is committed to ensuring high-quality, affordable arts education is accessible to New Yorkers of all ages.
Sisters Asha, Nikita, and Naya Melvani have taken piano lessons at GHMS for 14 years, thanks in part to the Lois Blitzer Bernstein Scholarship to support their studies. All three sisters are passionate about music and love practicing with their teacher, Michiyo Morikawa. Each year, GHMS provides $50,000 in scholarships for students based on need and merit, as well as for public school outreach programs.
"Greenwich House Music School teachers are amazing and kind," shares Asha. "The recitals and events put on by the school are joyful and really give students time to shine."
In addition to educating its students, GHMS serves the community through concerts, educational workshops, a residency program for up-and-coming musicians, and affordable rehearsal and performance space for local artists.
Providing High Quality Early Childhood Education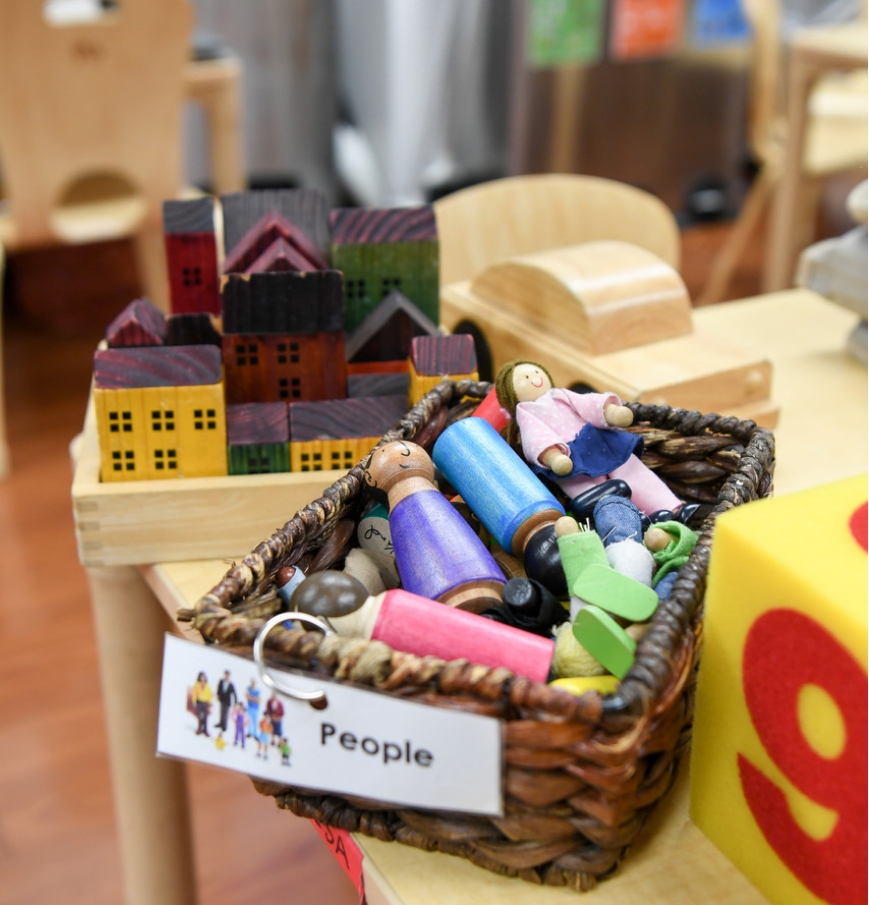 Since it was founded more than 30 years ago, Barrow Street Nursery School has helped thousands of families nurture their children's passion for life-long learning, creating global citizens who appreciate the arts, and care for the community and environment.
During the pandemic, BSNS created a seamless balance between parents who wanted in-person learning and for those who felt safer with remote learning. Today, a dedicated team of 23 full-time teachers and 5 specialist teachers uses a progressive approach centered on collaboratively designed learning experiences to educate 200 students per year.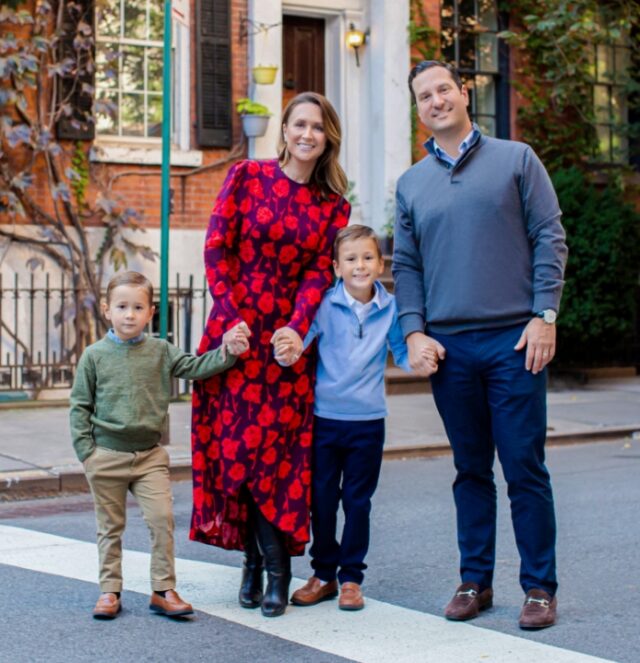 Betsy and Nick Pepe have been part of the BSNS family since 2016 when their older son enrolled as a student. He graduated two years ago and now their younger son is a student there.
"Barrow Street Nursery School is what turned the West Village from the place that we lived, into the place we call home. The community of teachers, administrators, and other parents has helped shape our family, and has taught our kids to be curious, caring and kind."
Addressing Surging Demand for Behavioral Health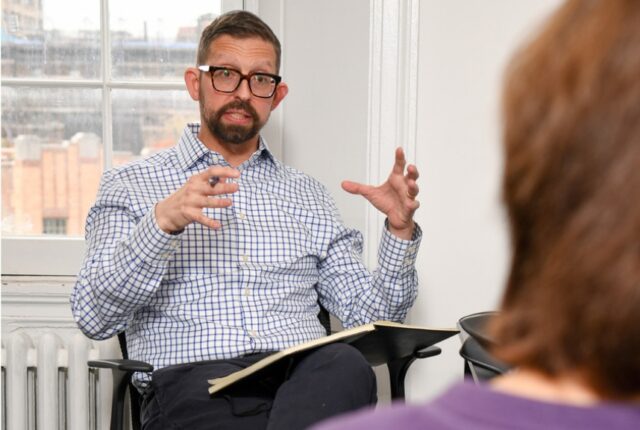 Since the 1970's when we launched one of the city's first methadone treatment programs, Greenwich House has continued being an innovator in mental health as well as programs for adults in recovery. As demand for these services skyrocketed since 2020, we provided a record number of hours of counseling and supportive services.
Greenwich House is known for its expertise in trauma-informed care for children, families, and adults. The organization also champions a unique model in its recovery programs:
a client-centered approach which meets people where they are in their recovery;
valuing the role harm reduction plays in outcomes; and
providing a safe place without the stigma surrounding mental illness and substance use disorder.
Our experienced and dedicated staff is the reason we are able to provide such effective and personalized care.
"I have been in recovery for two years. I share a bond with clients and relate to challenges they face as they make this journey. I know that I make a difference every day. I am honored to do such meaningful work."
—Brittany, Certified Peer Recovery Advocate
Supporting Up-and-Coming Artists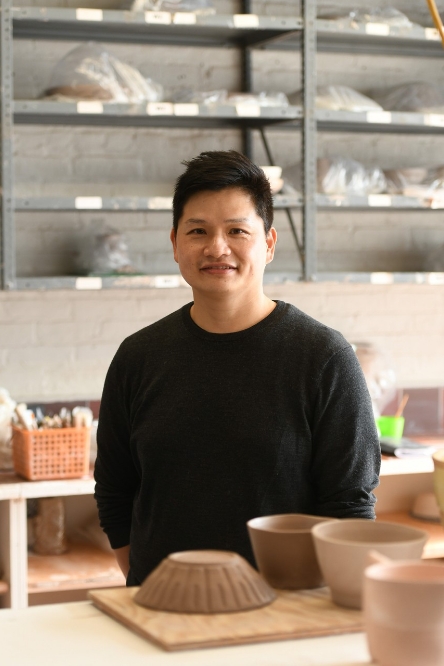 Even during times of crisis, Greenwich House never wavers from its commitment to uplift artists. Art is an invaluable tool for community, connection, and self-expression, which is why supporting up-and-coming artists has been part of Greenwich House's DNA since its founding days.
Greenwich House Pottery (GHP) was founded in 1909 to teach immigrants marketable skills—and is now a cherished ceramic arts center that offers classes, artist residencies, and gallery exhibitions. GHP's Fellowship and Residency Program is representative of Greenwich House's dedication to investing in artists. It fosters artist development by providing them with time, space, and materials to hone their craft.
Kelly Chang was just one of our five inspiring GHP Residents in 2021. Kelly is an art director, animator, and designer who is developing his art practice in clay. He employs innovative techniques in 3D printing in plastic, 3D scanning, photography and computer simulation to create his incredible slipcast ceramic sculptures.
"People come to GHP from all walks of life to develop their ceramics craft—this is their oasis," says Kelly. "As a resident, it has been such a blessing to learn from this community and to be part of this beloved institution."
Encouraging Growing Minds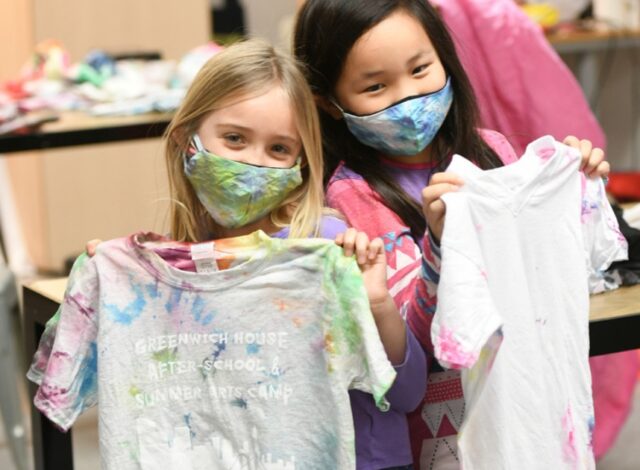 The Youth Community Center (YCC) at Greenwich House offers families a trusted place to send their children to learn and grow, make friends, and build up their self-esteem, after school or during both summer and holiday camps.
YCC has something for every child: from podcasting to basketball, from cooking to robotics, from theater to cartooning. YCC gives children a chance to be who they are and try out a variety of different activities, learning about themselves in the process.
"What is truly extraordinary about Greenwich House are the teachers. Each one is so creative, engaging and caring. They really know how to encourage and bring out the best in each child. The combination of great, caring instructors coupled with original programming is what makes Greenwich House a true gem in our neighborhood and beyond."—Jolene Travis, mother of 7-year-old Gideon Travis (pictured here) who has been going to Greenwich House since kindergarten
Promoting Lifelong Learning, Fulfillment and Support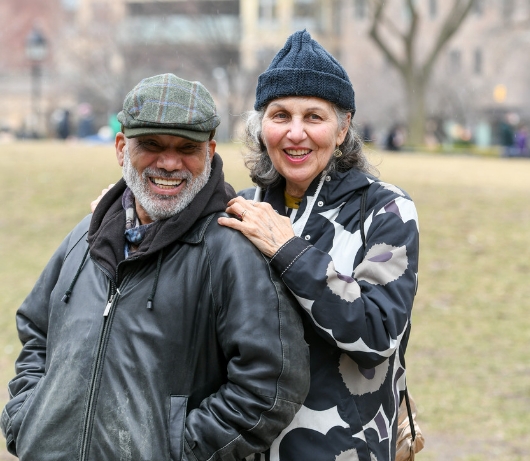 For decades, Greenwich House has given older adults meals, many health and fitness classes, the chance to make strong friendships, expand their knowledge, find care and express themselves through the arts.
As the needs of older adults evolve, so too have our offerings which, in partnership with the City of New York, will now be expanding to five sites across our community. Each location will now also have a different focus, including art, fitness, case assistance, employment and other core services reflecting the diversity of needs and wants of today's older adults.
Manhattanites Desi and Hector Rodriguez are regulars around the Network, sharing meals and stories with friends as well as making and displaying their art.
"It's important to feel useful while aging, to feel purpose. For us it was the arts scene; it gave us a place to connect with others around art. The Village is a quirky place and the Greenwich House seniors reflect that! Community is so important, especially given the pandemic and Greenwich House has been the perfect venue."
Our Donors
Thank you for your support.
$100000+
New York Community Trust, Terry Last Charitable Remainer Annuity Trust
$50000-$99999
Anonymous, Arlene Kohn-Gilbert Trust, Baisley Powell Elebash Fund, Robin Hood Foundation
$25000-$49999
Amazon, Ms. Cathy Aquila and Mr. Frank Aquila, Cornelia T. Bailey Foundation, Louis & Anne Abrons Foundation, New York Foundation for Eldercare, Susquehanna Foundation, The Wasily Family Foundation, Windgate Charitable Foundation Inc.
$10000-$24999
Karen and Edward Adler, Myrna Chao, DJ McManus Foundation, Mary Ann Eddy, Google Inc., David Howe, Hyde and Watson Foundation, Diane and Gerard Koeppel, Elissa Kramer and Jay Newman, Lenore G. Tawney Foundation, Tamara and Jason Lynch, Milton & Sally Avery Arts Foundation, Morgan Stanley, New York University, The Philip J Solondz Family Foundation, Tracy Dockray Rudd and Mark Rudd, Joan Silinsh, Jane and Richard C. Steadman
$5000-$9999
Ann and Gordon Getty Foundation, Lita Elvers, Cheryl Henson, Erin and Samir Hussein, Hughes Hubbard & Reed LLP, Amy and Chris K. Kiplok, Elizabeth Mazza, Cassandra Miller, Henry Pinnell, The Robert & Beatrice Hompe Foundation, Laura Valeroso and David Seidman, Christine and Paul Smith, Jennifer and Jonathan Allan Soros, Wallerstein Foundation for Geriatric Life Improvement, Christine and Todd West, United Neighborhood Houses of New York Inc., Alan Winters
$1000-$4999
Arthur J. Gallagher & Co., Victoria and Steven Bernstein, Rene and Jared Blank, Michele Bolton, Kerry Brenninkmeyer, Bristol-Myers Squibb Foundation, Lorie Broser, Bertha Chase, CME Group Community Foundation, C.O. Bigelow Apothecaries, Lynn Connor, Annette and George A. Davidson, Bess Oransky and Craig deLaurier, Andrea Didisheim, Durst Organization, Joan Ellis, Kathy Erteman, Paulette Esrig, Timothy Fullum, Mary Ganzenmuller, Valerie Kay and Bruce Graham, The Hamlin Foundation, IFC Center, Gary Kahn, Debra Kameros, Colleen and Matthew Kapklein, Suri Kasirer, Daniel R. Kramer, Ronald H. Lamey, Nancy Langsan, Karl Lauby, Filomena Leonardi, Lisa M. Uribe and Daniel Lipton, Jeff Liu, Frank W. Lopez, The Lucretia Philanthropic Fund Inc., Eileen MacKeller, Metzger-Price Fund Inc., Network Doctor, Michael Oliver, Stephen H. Palitz, Kevin Reed, Barbara and William Ricci, Joan and Steven B. Rosenfeld, Dena Silberstein, Helena Starcevic, University Settlement, Ricarda Lindner and Jan-Willem van den Dorpel, James Vinick, Carole Yass
$500-$999
Alison Berke and Barry H. Berke, Abby Bloch, Darren Bloch, Erika Boll, Vanessa Burke, Mirjana Ciric and Edin Buturovic, Laurent Chaix, Ruby Chang, Judy Connal, Judith Cooperstein, Deutsche Bank Americas Foundation, Ian Dominguez, Kathryn Donaldson, Rachel Epstein and Melvin Epstein, Danielle Epstein, Janet Felton, Fiordellisi Williams Foundation, Judith Futterman, Anat Gerstein, Carmine Gibaldi, Myrna Goldberg, Bruce Green, Brian Gumbel, Corey Hajim, Elizabeth Henderson, Andrea Hook and Terence Hook, Fiona Jack, Nicole A. Jackson, Jenna Kabawat, Namiko Kato, Timothy Lutz, Ron and Harriet Meyer, Yelda Moers, Sabry Mohideen, Jaye Nydick, Diane and Tony Perrin, Jason Petsod, Christopher Pietsch, Laura Premutico, Tal Recanati, Sol Reischer, Allison and Paul Russo, Daly Samara, Jimmy Sanz, Ariane Schaffer, Kerri Scharlin, Richard Schwarzkopf, Eleanor Seewald, Wanda and Robert Silverstein, Miriam Soudah, Consuelo Spalding, Scott Stokke, Nancy and Jay Talbot, Virginia Teller, Jesse Tran, James Turnbull, Cecilia Van Blerkom, Village Apothecary, Susan Vogel, WE Worldwide, James C. Wernz
$250-$499
Julie Salamon and William M. Abrams, Patricia Alexander, Kristi Ambrosetti, Elaine A. Anderson, Kamran Ansari, Rachel Bernstein, Lee Berresford, Angelica Boyd, David C. Burger, Ezra Chasser, Matthew Detore, Kevyn Dillow, Downtown Women OB/GYN Associates LLP, Iris and Angelo Fanelli, Charlotte Phillips and Oliver Fein, Gabrielle Fialkoff, Linda Fialkoff, Angelina Fiordellisi, Kevin K. Foley, Gabe Ford-Dunker, Shaiza and Jonathan Friedland, Judith Garner, Cathy Diamond and Jonathan A. Goldstein, Isabelle Autones and Francis Greenburger, Rhonda Greene, Bradley Groff, Isabel Gunther, Kate Halpern, Miranda Holmes-Cerfon, Debra Isenberg, J.P. Morgan Chase Bank, Gary Kahn, Susie Karkomi, Rebecca Katz, Elinor Koeppel, Mary Kong, David Lebenstein, David Lerner, Ariel Levy, Alexander Lucken, Lorene Straka and Alex Lue, Allen Maniker, Eileen and William Michael, Arielle Moody, Andrea Newman, Ken Nichols, Susan Niederman, Ricki O'Connor, Stephen Parahus, David M. Parsons, Robin Persky, Jennifer Rosen, Gwen Sarnoff, Selva Schenkman, Ilene Shane, Bailiff Bull Shannon, Naomi Sheiner, Gerald J. Shepps, Lori Solondz, Alexandra Stanton, Katherine Tarlton, Jared Thal, John Tietjen, Pat and Glen E. Trostle, Robert Votruba, Sage Vouse, Susan Weiler, Jamie Marshall and Greger Wicander, Debra Wollens
Our Government Partners
Thank you for your support.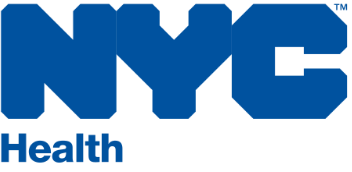 Special Thanks to our Friends and Close Partners
New York City Council Council Member Corey Johnson*
New York City Council Council Member Margaret Chin*
Manhattan Borough President Gale Brewer*
New York State Senator Brad Hoylman
New York State Assembly Member Deborah J. Glick
*Left Office in December 31, 2021. We thank these elected officials for their service and support.
Government Funders
New York City Department for the Aging
New York City Department of Cultural Affairs
New York City Department of Health and Mental Hygiene
New York City Dept. of Youth & Community Development
New York State Council on the Arts with the support of Andrew Cuomo and the New York State Legislature
New York State Office of Children And Family Services
Our Team
Celebrating a shared commitment to meeting the needs in our communities.
Leadership Team
DARREN BLOCH
Chief Executive Office and Executive Director
ALEXIS OFFEN
Chief Operating and Strategic Officer
LAURA LANGNER
Chief Health and Human Services Officer
ROBERT N. BLEDSOE
Director of Finance
ASHLEY MCGUIRE
Chief Development Officer
BARBARA NITZBERG
Director of Marketing and Communications
OMAR AMORES
Director of Greenwich House Youth Community Center
RACHEL BLACK
Director of Greenwich House Music School
FABIO FERNANDEZ
Director of Greenwich House Pottery
NICOLE PAPPAS FERRIN
Director of Barrow Street Nursery School
LINDA GIULIANO
Director of The Center for Resilience and Wellness
JUDY LEVIN
Senior Director of Older Adult Services
CAITLYN ROMANO
Director of Methadone Maintenance Treatment Program
KAREN REMY
Director of Chemical Dependency Program
Board of Directors
CHAIR
Jan-Willem van den Dorpel
VICE-CHAIR
Cathy Aquila
VICE-CHAIR
Christopher Kiplok
TREASURER
Samir Hussein*
SECRETARY
Tamara Alexander Lynch
Ed Adler
Myrna Chao
Carmine Gibaldi
Wendy Gonzalez
Diane Koeppel
Gregory Mazlin
Henry Pinnell
Mark Rudd
Laura Valeroso
Directors Emeriti
George A. Davidson*
Robert J. Egan*
Ronald H. Lamey*
Margaret B. Lowe (Deceased)
Manton B. Metcalf, III (Deceased)
David M. Parsons
Kathryn Patterson
Alvah O. Rock
Carol A. Strickland
Steven I. Wulf

*Past Chair
Thank you to our partners in the work
Anat Gerstein, Inc.
BTQ Financial
Gallagher Benefit Services, Inc.
Human Services Council
LiveOn NY
Marks Paneth, LLP
Network Doctor
United Neighborhood Houses
Our Financials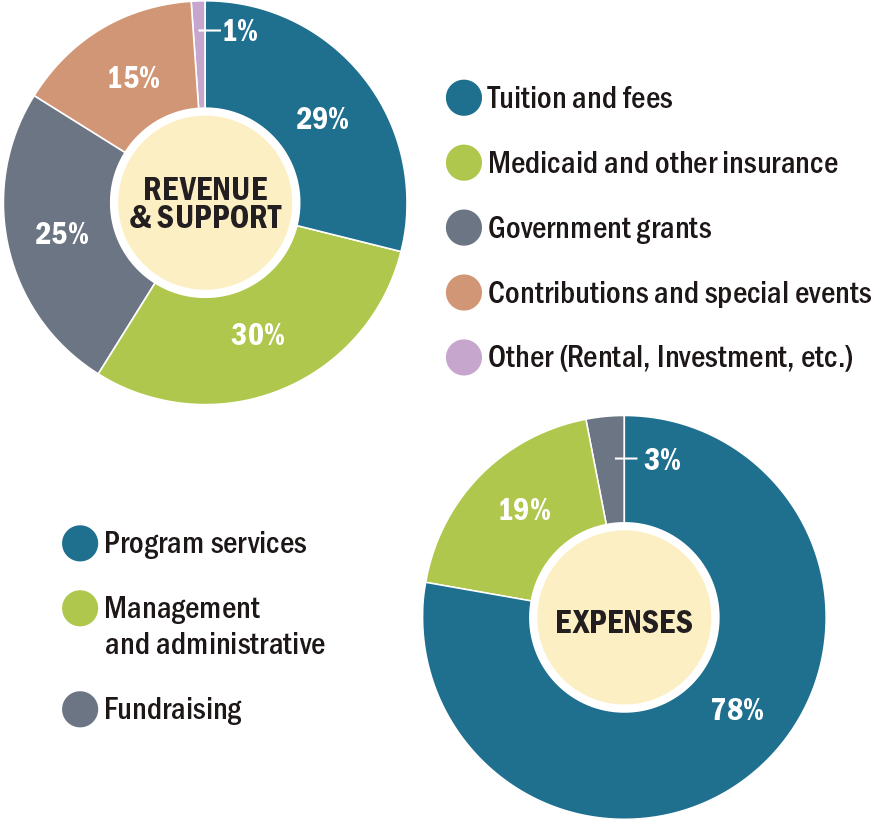 Operating Revenue and Support
Contributions and special events
$
3,212,951
Government grants
$
5,347,061
Tuition and fees
$
6,187,731
Medicaid and other insurance
$
6,484,057
Rental income
$
115,578
Investment returns
$
1,424
Other income
$
206,151
Total Revenue
$
21,555,553
Expenses
Program services
$
16,694,023
Management and administrative
$
4,042,017
Fundraising
$
745,571
Total Expenses
$
21,481,611
Assets
Cash and cash equivalents
$
5,226,854
Investments
$
3,304,454
Accounts receivable
$
5,041,520
Contributions receivable
$
1,523,383
Prepaid expenses
$
283,449
Property and equipment, net
$
2,889,873
Total Assets
$
18,567,753
Liabilites
Accounts payable
and accrued expenses
$
1,152,539
Accrued salaries
and related liabilities
$
388,022
Deferred tuition
$
3,257,216
Line of credit
$
750,050
Loan Payable
$
2,189,317
Total Liabilities
$
8,237,144
Net Assets
Unrestricted assets
$
5,235,320
Temporarily restricted assets
$
3,384,028
Permanently restricted assets
$
1,711,261
Total Net Assets
$
10,330,609
| | | |
| --- | --- | --- |
| Total Liabilities and Net Assets | $ | 18,567,735 |
Marking a Significant Milestone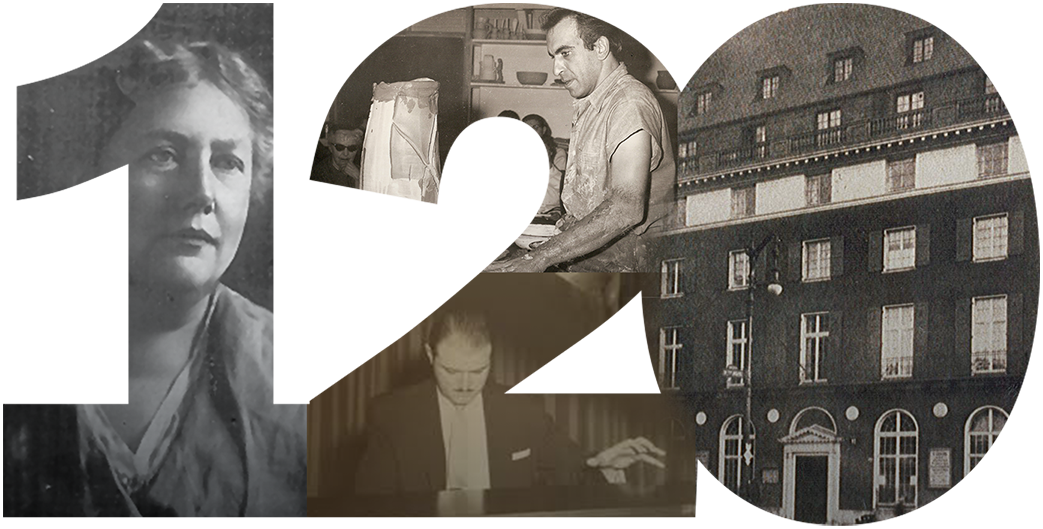 Since Greenwich House was founded in 1902, we have followed a very simple vision and philosophy – identify what the community needs, take thoughtful risks, pilot new models and approaches, and respond with effective solutions.
Staying nimble and thinking outside the box are things we've done time and time again. This philosophy and responsiveness will continue to drive Greenwich House for decades to come.
In Fall 2022, as we we look to celebrate our 120th year milestone, we invite our neighbors and friends, students and members, supporters and partners – across the city – to join in on this shared celebration.
Greenwich House is ready for our next 120 years!