Shuttle Transportation Service for Older Adults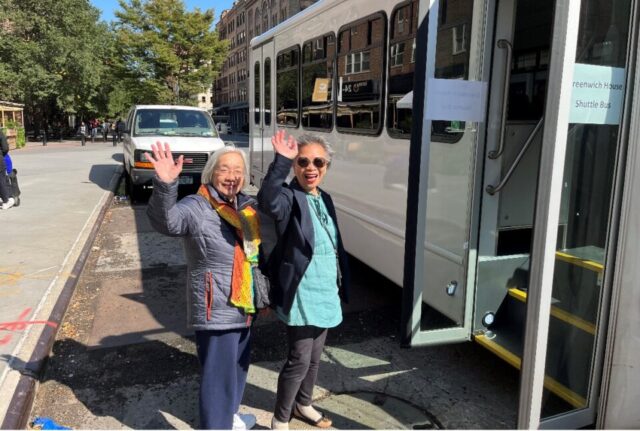 Starting October 10, a free Transportation Shuttle service will be introduced to connect older adult members with ease. This service ensures seamless travel to all our Older Adult Centers, Lifelong Skills & Opportunity Center, and West Village Houses.   
Operating from Monday to Friday, 9:30 a.m. – 4:30 p.m., and Saturdays from 11 a.m. – 2 p.m., each ride is capable of accommodating up to 25 passengers and is designed for accessibility.   
This convenient shuttle service aims to provide older adult members with easy access to essential resources, including lunch meals, case assistance, mental health services, classes, and more. We extend our gratitude to City Council Member Erik Bottcher for generously supporting Greenwich House with the funds needed to launch this exciting and valuable service!  
Download A Copy Of The Shuttle Schedule
Looking to enjoy free access to all Centers, health services, case assistance, lunch, programs, and more? Join us today by becoming a member at any of our locations!