Starting June 14th, indoor programming will resume at Center on the Square and Our Lady of Pompeii Senior Centers! We're thrilled to welcome you back.
Note: Our senior centers will be closed for in-person activities on Friday, July 9 in anticipation of impacts from Tropical Storm Elsa. Virtual programming will continue as planned.
Reservations are required for all indoor programming: For Center on the Square, call Janet at 212-777-3555 X 125 or Email Laura at lmarceca@greenwichhouse.org or Janet at  Jcobeo@greenwichhouse.org. For Our Lady of Pompeii, call Donna at 212-989-3620 or email Donna at dcoles@greenwichhouse.org or Nicole at nbrown@greenwichhouse.org
Please be ready to show your DFTA ID tag when you arrive. A health screening and mask will be required on site.
Center on the Square Calendar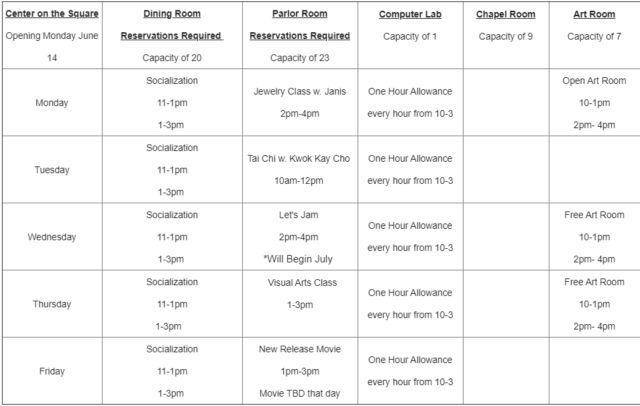 Our Lady of Pompeii Calendar