Need help? You can find instructions here.
We are no longer requiring glazing appointments for use of the general glaze room. However, students must yield to faculty demonstrations when scheduled. Please vacate the glaze room if a demonstration is taking place unless granted permission to stay by the instructor. We ask students to cap their glazing time at 2 hours, and to be mindful of their fellow pottery students when using the room. 
Appointments are still required for the spray booth, which you can book here. 
Summer students may glaze any time GHP is open between September 18 at 6:00 p.m. and Sunday, October 1 at 5:30 p.m. Faculty will have glazing demo appointments for dates after that. These reservations will be posted upon conclusion of the current grace period.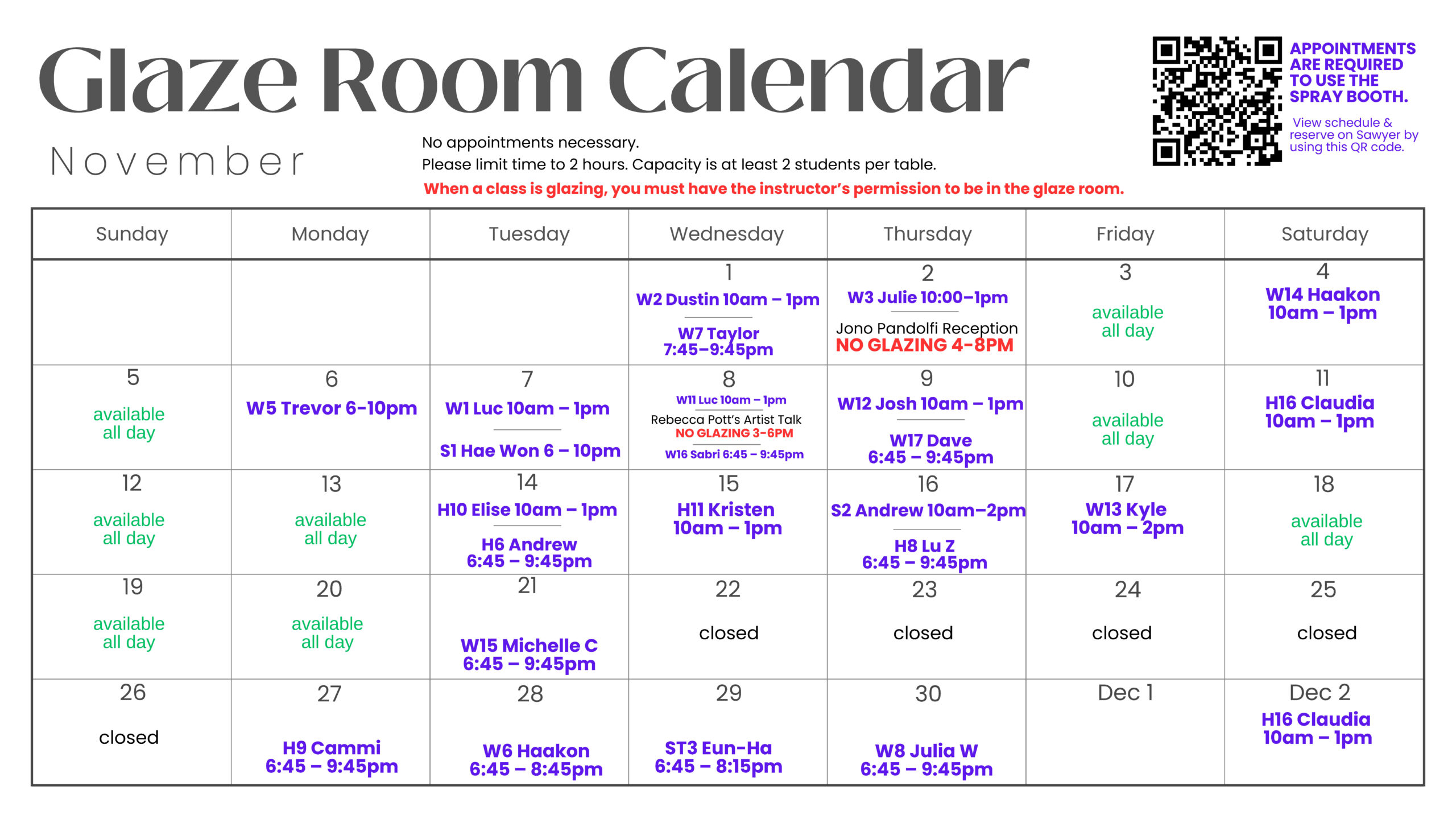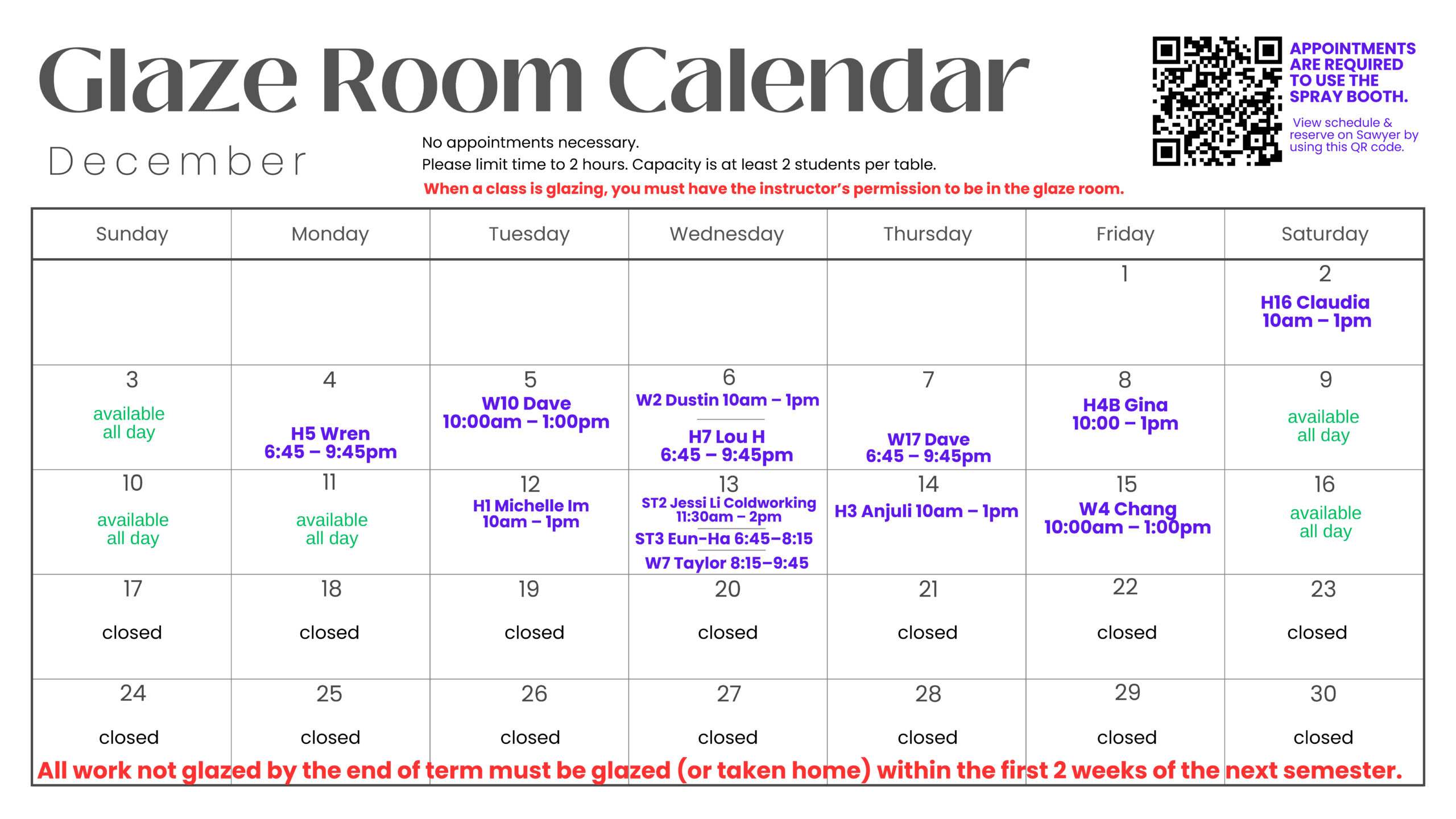 Spray Booth Calendar
The spray booth is a community tool. Please be mindful of your fellow students when booking the booth, and only reserve as much time as you need. If you complete your work within the appointment time, let the office know so another student can jump in!